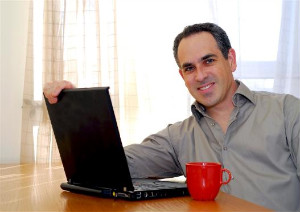 This week as I've rung in the new year with a new blog series Things You Don't Have Time NOT to Do, I've been blogging about dreams, tweeting about dreams, and giving away The Dream Giver book. But I want do more than that. I want to help you achieve your big dream.
Every Friday this year, I want to give someone who is pursuing their big dream the opportunity to tell their story here in a guest blog post.
My hope is that by telling your story here, you'll receive encouragement and prayer from readers. Maybe you'll even find some readers who want to support you financially, help them in some other way, or even join you in your dream.
I also hope that the stories of those who are already pursuing their big dream will inspire other readers to pursue their big dreams.
So, if you are pursuing your dream. Register a username and submit a guest blog post telling your story. If you can embed a YouTube video of yourself telling your story that'd be even better!
If you know someone who is pursuing their dream, invite them to tell their story.
Spread the word.
What do you think?
Big Dream Stories
Here are the dreamers who have told the story of their big dream so far: