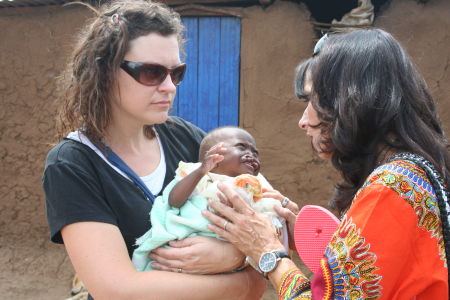 If you're a regular reader of LiveIntentionally.org you know…
In an effort to help Live Intentionally readers reach their dreams and inspire others, I've invited you to share your dreams. Every Friday I'll feature another reader & their dream.
So far this year I've shared with you the dreams of 10 other people, today I'd like to share one of mine with you…
This summer I'm leading a team to Nakuru, Kenya where we are going to spend a week and a half serving at the Springs of Hope Kenya orphanage and a number of other places in the surrounding community. We're going to share God's love and hope with people, and we also want to bring shoes and books and money to help others as well.
To give you an idea of the difference we can make while we're there I want to share just 2 of many amazing stories from the 2009 trip to Kenya my wife, Jennifer, and I made.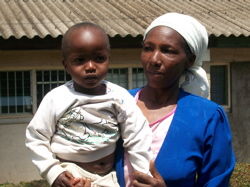 2 Year old Isaac
Before we went to Kenya in 2009, one of Jennifer's friends, a nurse, gave her $50 and told her to put it towards whatever we thought was best. One day we visited a public school in Nakuru where we gave students shoes and soccer balls. A teacher told us one of the students had a 2 year old brother, Issac, who had a hernia that was so bad he could no longer walk. (They sent pictures, but trust me you don't want to see them.) This little boy was living this way because his parents could not afford hernia repair surgery. The cost? $50. We knew instantly what Jennifer's friend's gift was to be used for. Today, Isaac is a healthy, active 4 year old thanks to the generosity of Jennifer's friend.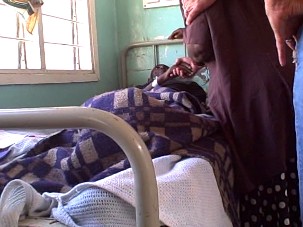 Samuel and the day after tomorrow
Later that same day we went to what passes for a hospital in Kenya. We visited the AIDS wing which was so full that even with 6 beds in a room, some people were sharing a bed with someone they didn't even know. We met a 31 year old man named Samuel who was dying of AIDS. His mother who was visiting him told us that while she was a Christian, he was not. We prayed for Samuel and talked with him but when we asked him if want to trust Jesus to be his lord and savior he said, "The day after tomorrow." I asked if "the day after tomorrow" was a Kenyan saying for "not right now," and was told it's not. It was a very odd response.
We could all see that Samuel didn't have much time life, so we continued to pray and talk with him for a while longer. Eventually he decided, yes, he wanted to follow Jesus. We prayed and celebrated with him and there was not a dry eye among us!
Two days later – the day after tomorrow – we received a phone call. Samuel had died.
I am still in awe of the way our loving God orchestrated the events of that day to allow us to be a part of bring this prodigal son home.
So, here's the deal…  Jennifer and I are going back to Kenya this summer. This time we're doing it with 5 others including my oldest daughter, Ainsley. But to make this happen we need to raise about $5,000 (in addition to what we hope to raise from awesome Chili Cook-off and Auction we're working hard to make happen May 14).
What can you do to help?
1) Pray that God would provide, prepare us, and do great things so we have even more incredible stories to tell this time. We can't take anything for granted on a trip like this.
2) Give $10. Sure, you can give more if you like, but all we need is 500 people to give $10 and we can make this thing happen.
Nobody made a greater mistake than he who did nothing because he could do only a little. –Edmund Burk
If a lot of people do nothing, they accomplish nothing. But if a lot of people do a little, they can accomplish a lot. -unknown
3) Share this post on Facebook and Twitter.
Thanks for your support. I'll keep you updated on our plans leading up to the trip and share pictures and stories each day from Kenya.