Dreams vs Wishes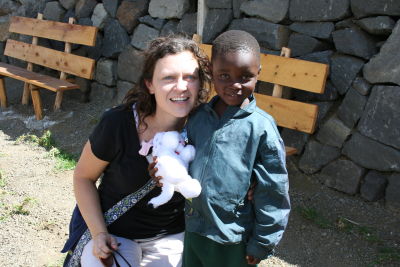 Tomorrow (Thursday, July 7) I'll be getting on a plane with 5 other people and heading to Africa to serve the staff and kids at the Springs of Hope Kenya orphanage and the people in the local community of Nakuru. I couldn't be more excited!  (More about our trip, follow along on our trip blog)
I'm particularly excited for the 5 people who I'll be serving with because while they are going to serve, each will be realizing a big dream.
Since I first announced I was leading a team to Kenya, dozens of people told me they wanted to go, more than 2 dozen signed up indicating they were interested in going, a little more than a dozen participated in one of the initial information meetings, but only 5 are going with me.
What's the difference between the dozens who wanted to go and the 5 who are?
The dozens had a wish. The 5 own a dream.
That's not necessarily a knock on the people who said they wanted to go but aren't. We all have wishes, myself included. I wish I could speak Spanish. I wish I could attend the 2012 Olympics. I wish I had hair.
The different between having a wish and owning a dream is the commitment to making it happen.
I would like to speak Spanish, go to the Olympics, and have more hair, but I'm not willing to do enough to make those things happen. There are other things that are more important to me. Many of the people who wanted to go to Kenya had other commitments and priorities that made this not the right time for them. That's cool.
What's not cool, though, is that there are millions of people who have a big, God-given dream but treat it like a wish. They have that big pull inside them to do something remarkable but fear or comfort have a bigger pull on them. They won't commit to making it happen.
They think… I don't have the money… I could never get the time off of work… My family will think I'm crazy… I already have plans… What if… Maybe later…
I'm so proud of the 5 people going with me to Kenya because each of them continued to pursue this dream despite enormous obstacles – financial obstacles, family members in poor heath, challenges with work, and more. They stuck with it and with God's help every obstacle has been overcome. The dream is about to become reality.
Can you recall a time when you realized a dream because of commitment to making it happen?
Have you got any dreams you're treating like wishes and need to fully commit to?