LiveIntentionally.org is all about planning and taking action each day to create the life we want for ourselves rather than allowing circumstances and other people to dictate who we are, how we feel, and what we do.
Great people are just average people who repeatedly attempt great things.
Every person has the potential to be great, to make a difference, to change the world.  But most people live average lives because they think they are average.  Most people fail to attempt great things because they fear failure.
I am just an average person attempting to make the most of my one and online life by living it intentionally.  I hope you think of yourself that way too.  I hope we can encourage, challenge, and learn from each other along the way.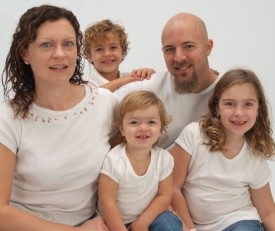 Who am I?
I'm Paul Steinbrueck. I'm a Christ-follower, husband, father of 3, CEO of OurChurch.Com, elder of Cypress Meadows Community Church.  I love to learn, I love to take on new challenges, and I love to help other people become more than they ever thought possible.
What do I write about?
Things that can help us live more meaningful lives – leadership, service, spiritual things, relationships, time management, finances, books I read on these topics, and inspiring stories.  I post about 3 times a week.
I'm always trying to learn more, and I particularly enjoy learning from others who blog and post comments to the blog posts here.  Interaction and conversation are a very important part of Live Intentionally.
If you'd like to join me in working to make the the most out of life:
And feel free to contact me any time.