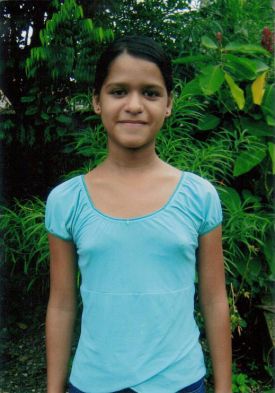 In an effort to help Live Intentionally readers reach their dreams and inspire others, I've invited you to share your dreams. On Fridays I feature a reader & their dream. Today's post is by Paula Kiger…
All journeys have secret destinations of which the traveler is unaware. -Martin Buber
I have a journey planned for July of this year. The journey will take me and my 14 year old daughter, Tenley, to Guatemala, on a Mission Awareness Trip conducted by the Christian Foundation for Children and Aging. Obviously the destination is Guatemala, but what am I really seeking by going and taking my daughter? Why is it so important that it leads me to ask for your help?
This trip, in which we will meet Silvia, the child our extended family has been sponsoring for six years, has been in my "Top 3 Goals" for two years running.
To be perfectly honest with you, this trip is not a mission trip where we build houses, install irrigation, teach English, or do other public works. It is defined as an "in-depth immersion experience." In the words of CFCA:
You will be welcomed into the homes of families and have the opportunity to talk with them about their daily lives. You will hear them describe their challenges and successes, and get to know them as individuals with distinct gifts, abilities and tremendous potential. You will hear presentations about the culture, religion, social and economic conditions in the country. As you travel to CFCA communities, you will have the opportunity to observe the country's unique natural beauty. Each day, you will have time for personal or group reflections to help you process what you have seen and learned.
When I look back on my education, I remember reading geography books, about various dietary and societal practices of other cultures. It was interesting but it just seemed so ……. sterile. As a parent I want my children to see, touch, and experience other countries. At a time when our world is beset by tensions that arise partially because cultures don't understand one another, I see this as a chance to plant a seed in my child of understanding – a seed that can only grow by looking our sponsored child, Silvia, and the other people of her country in the eye.
In addition, this is one of the only ways I can think of to drive home the point with my child that problems come in many degrees of magnitude. The things that a typical middle class American teenager thinks are issues (not having an iPhone, Hollister not having your favoriate wash in jeans, squabbles with classmates), are much smaller in magnitude than the issues some people in our world face.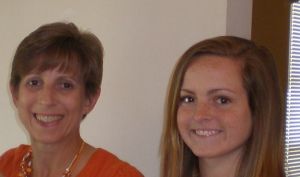 Tenley and I are confirmed to go on the July 16-July 23 trip.  The fee that Christian Foundation for Children and Aging charges for basic shelter, food, and other necessities has been paid. We have been vaccinated against various travel-related maladies. One of the last pieces of this puzzle is airfare.
Last September, when I committed to this trip, my husband had just lost his job and we thought he would find employment rather quickly; but that has not happened. Despite his best efforts, nothing suitable has materialized as we approach the 9 month anniversary of his job loss.
At a time when our family should prioritize the basic expenses of living, it feels a bit extravagant to be planning an international trip, but I really sense that I have a small window with my teenager in which a trip like this can make a lifelong impression.
I have established a "chip in" for anyone who would like to contribute to our airfare fund (any amount is appreciated!):
http://pktkguatemala.chipin.com/guatemala-trip-airfare
If you can't contribute right now, we would still appreciate your positive thoughts and prayers.
This seven days may change a teenager's life forever, and you can play a part.
Thank you for reading this!
Adios y gracias!