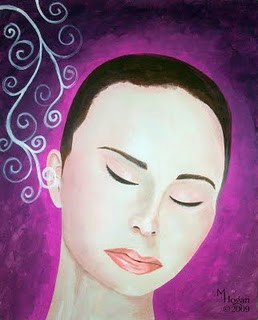 In an effort to help Live Intentionally readers reach their dreams and inspire others, I've invited you to share your dreams. Every Friday I'll feature another reader & their dream. Today's post is by Karen Mundy…
As the youngest of five children, I've always been one to do what I'm told. After graduating high school I attended college not out of a desire to go, but because it was expected. I did not finish my degree, but began working for a bank shortly before my 21st birthday. Over the course of the next 13 years, I never married, but had two children out of wedlock. My job was my security. I was making a decent salary, had great benefits, and four weeks vacation. Last Spring, God wrecked all my well laid out plans. He showed me how to dream.
It began in January when a friend of mine asked me to assist her in planning a missions trip to Kenya, Africa. I had only been out of the United States once and that was to Costa Rica. World traveler I am not. I agreed to help in planning this trip and in that obedience, God birthed a passion in me. The trip was scheduled for August 2010. In the Spring God told me to quit my job. I am a single mom of two. Surely I was not hearing Him correctly. However, over the next few weeks He remained constant in His command. He did not reveal to me all the reasons why I was to leave, only that He would show me more of the plan with each step of the journey.
My last day of work was in the beginning of July. I walked away from 13 years of worldly security. Instead of being fearful, I was ecstatic! I knew it was the first step in following His plan for me rather than my own. I thought I was leaving to prepare for the trip to Africa. Maybe that is still part of the reason, but until now, that trip has not come to fruition. We had to delay the trip for several reasons, but I know someday we will make the trip.  As I began my journey of fully trusting God, I asked Him to show me the direction He wanted for me. For two months, the only answer I received was "rest." When God tells you to "rest", you know something big is coming on the other side.
After two months of happy obedience in resting and spending quality time with my family, God told me I was to begin speaking and writing. Within a week after hearing this next step I was asked to speak at a women's retreat. I need to explain that I am formerly not a public speaker. The thought of speaking in front of ten people scares me. This retreat would be a group of approximately 30 women. I knew I could not say no since this is precisely what God had told me I would be doing.  I was obedient and immediately saw the power in sharing my testimony and in speaking God's word aloud. This experience birthed the desire in me to continue speaking. I'm now looking for further opportunities to share my testimony of all God has restored and healed in my life.
The week after the retreat I was asked to assist a friend in writing daily devotionals distributed to over 100 women. I now write these devotionals twice a week. I also have the layout for writing the story of my life. For years I have known it is a story that needs to be told, but did not know the direction to take in the telling. These are two examples of when I did not see the "how" of His command to speak and write,  yet He provided the opportunity almost immediately.
In August I opened my home one morning a week for women friends to join me for coffee. I knew several women on a superficial level, but we never followed up our good intentions of meeting outside of church. This invitation developed into a core group of six women who gathered every week. Through these meetings we learned God was speaking to all of us to begin speaking and writing. I know this is not mere coincidence.  God did not gather us all together with the same vision only for us to sit in our homes and not continue this journey with Him.
Currently my financial reserves have been depleted. I need complete faith on my next steps because I am fully dependent on God to provide. At the time of this writing, I am scheduled to meet tomorrow to share in a vision God has "downloaded" to two of the women who have met regularly in my home.  The two were told independently what they were to speak and when they compared notes, they were identical. I believe I already know part of that vision because of what God has revealed to me. All of my writing has been to say this: My dream is to conquer my fear of public speaking and minister to hundreds, if not thousands of women through sharing my testimony. My dream is to write books to inspire women to step out of a mediocre life and into the amazing dream life in ministry God has planned for them.  Each of us is called to an area of ministry, we simply don't always recognize the call. I have been down the worldly path many women are on and I know if God can change my life, He can work miracles in theirs too. My dream is to be a living example of the change that occurs when we fall madly in love with Christ. My dream is to walk out His dream for me.
I would love to hear from anyone who is familiar with the publishing process. I am looking to publish both my story and freelance writing assignments. Also, if there are any speaking opportunities available, my schedule is open!