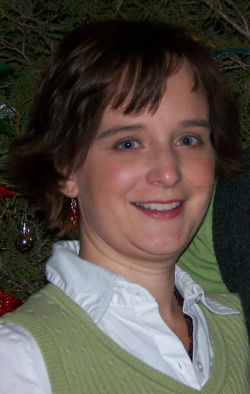 In an effort to help Live Intentionally readers reach their dreams and inspire others, I've invited you to share your dreams. Every Friday I'll feature another reader & their dream. Today's post is by Kristen Marble…
Ah, the joys of summer!  Backyard BBQs, hide-and-seek in the dark, camping trips and softball.  Growing up, no summer was really complete without softball. I have great memories of playing catch in the front yard, city league teams which my dad coached, and playing shortstop in the cool summer nights.  None of those memories, though, could ever surpass that feeling of hitting a line drive right down third base line.  It was the type of hit you could tell was great just by the feel and the way it came off the bat.  You had connected with the ball perfectly, right on the bat's sweet spot.
Although those memories are thirty years old, and I'm now the one coaching my daughters' teams, I still am experiencing that sweet spot.  But this time, it has nothing to do with softball.  How many times have you done something and walked away more energized than you started….ready and wanting to do it all over again….joyful and blessed that you have such amazing opportunities to do what you love?  Isn't that your sweet spot in life?  Some may call it your gifting, or calling or even your purpose in life.  But no matter what you might call it, it's that thing that whenever you do it, you think, "THIS is what I was created for!"
Over the past year, I have begun discovering and living in my sweet spot.  For me, there is nothing more exciting or fulfilling than speaking and writing.  There is no greater joy than engaging with audiences through the written or spoken word, touching hearts with the Gospel, sharing my story, and challenging individuals.
But, I still haven't found that "audience".  A few months ago I tweeted, "Ever feel like you've been given much to say, but just haven't found your audience yet?  Yea, me too."  And so when you place those two pieces together – speaking and writing and having an audience – you form my complete dream.  I dream of speaking and writing to audiences near and far, old and young, Christ-followers and seekers, joyful and discouraged.  I dream of God using me in mighty ways to help impact lives for eternity.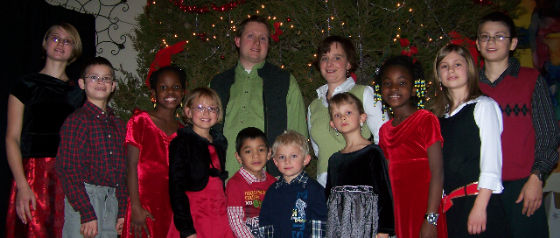 Now that you know my dream, allow me to introduce myself.  I am a woman with many layers who wears many hats.  I am a wife to my best friend for almost 17 years.  I am Mom to six daughters and four sons, ages 5, 5, 8, 9, 10, 11, 11, 13, 15 and 18.  My children include 3 birth kids, 1 Tajik/Russian, 4 Ukrainians and 2 Haitians.  I am daily blessed by the opportunity to parent my large, multi-racial, adoptive family.  I am also a homeschool teacher to our 10 children.  I am a community volunteer with the county food bank, soup kitchen, Ministerial Association, and crisis pregnancy center Board of Directors.  I am a MDiv seminary student at George Fox Evangelical Seminary in a hybrid cohort program.  I am a ministry leader/teaching pastor at a church ministry my husband and I planted in our small, rural community in eastern Montana.  I am a ministry candidate pursuing credentialing with my denomination.  I am a Toastmaster, a speaker and a blogger.
I am a woman determined to live out her calling, to live in the sweet spot.
How might you help me achieve my dream?  You and your acquaintances are my potential audiences.  Those you know may be the lives waiting to be impacted with words He's given me to speak.  Indeed, there are many ways you can help!
* Visit, browse, read, comment and subscribe to my "Marble Musings" blog at www.KristenMarble.com.  I blog daily on a wide variety of topics including theology, parenting and daily devotional writings.  As you're reading, if the Holy Spirit prompts you that a certain post would be perfect for someone to read, share it with them!
* Follow me on Twitter at www.twitter.com/KristenMarble.
* Friend me on Facebook at www.facebook.com/Kristen.Marble.
* And finally, I'll end with the one that takes the most courage and initiative.  Would you arrange for me to speak at your event, please?  Perhaps it's a Mother-Daughter tea, a weekend retreat, a fall kick-off event, conference or a Christmas outreach.  Maybe the event is through your church, mom's group, para-church ministry or non-profit organization.  I know the old adage that one rarely hires an "unknown" to speak.  But even Beth Moore and Patsy Clairmont started out as unknowns years ago.  I would be happy to send you a DVD of recent messages I've preached at our weekly church gatherings.  You can request that DVD, read recommendations and endorsements, and more at my website at www.KristenMarble.com/speaking.  If you aren't in a position to hire a speaker, would you please pass on my information to someone who is?
They say it takes a village to raise a child.  It also takes a community to get someone started.  Every individual who has ever impacted hearts and lives, who has ever succeeded, who has ever lived out their dream, had someone in the background taking a chance on them, and giving them opportunities.  Perhaps you could be that person.
And as you consider ways you can help my dream come true, I pray that you too will discover and embrace the sweet spot of your own life.  I challenge you to pursue that which energizes you, so that when you hear the crack of the bat, you'll know you too connected perfectly!