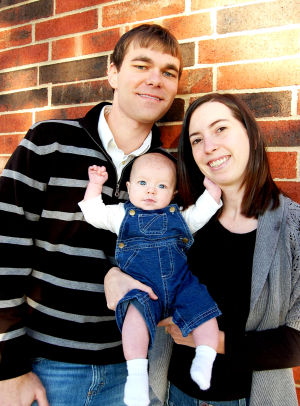 In an effort to help Live Intentionally readers reach their dreams and inspire others, I've invited you to share your dreams. Every Friday I'll feature another reader & their dream. Today's post is by Marc Buxton…
We have a real burden for the Filipino people and a desire to serve there. My wife grew up in Manila, her parents are BBFI missionaries Greg and Lu Ann Lyons. And God has given me a burden of my own. You may have heard the term Asian Century; many people believe a power shift will occur over the next several decades. You can already see signs of it in Manila – an economic boom in the 3rd world. And where opportunity exists, the people go to it. That's why America has been flooded with immigrants: the opportunity, the American Dream. Now, Filipinos are flooding into the city of Manila every day. There are 20 million people in Metro Manila and 50% of them are under the age of 25. I believe the Philippines is at the point spiritually that America was at during the Great Awakening. They are open to the gospel. These 20 million are going to shape the future of the world. They need direction in their lives.
We are seeking partners that can help us impact this next century by joining with us in our vision. We have a vision to plant churches, and without going into a lot of detail, we have a strategy and a vision to plant churches that are "non facility dependent". It's basically taking the money usually used to build a physical building and putting it back into evangelistic outreach. These churches are able to meet in existing meetings spaces in the city. We also have a vision of winning new souls. There is often a barrier that exists between the lost world and Christ – an ice that must be broken. One of the ways we plan on doing that is through a Gospel illusion ministry – Honest Deceiver Ministries. It is a powerful tool to connect with people and we have seen a lot of success with this method already. Our team also runs a camp ministry. This year the target is for 100,000 youth to attend and hear the gospel . Lastly, we have a vision to make new disciples. Many churches today are moving away from doctrine in favor of pragmatism. We want to train pastors for our churches who are grounded in the doctrines of our faith and heritage, and we will do that by working in a Bible college started by our team in 1999.
We are responsible for raising our own support as independent missionaries. If you would like to make a tax deductible donation visit: www.join360.info.
You can also visit my blog, which focuses on churches and church planting at ecclesiamind.com.