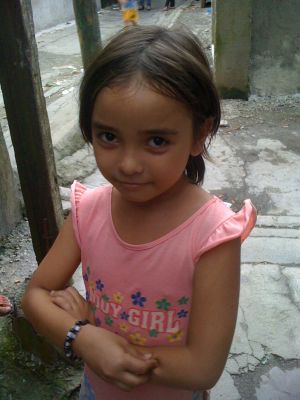 In an effort to help Live Intentionally readers reach their dreams and inspire others, I've invited you to share your dreams. Every Friday I'll feature another reader & their dream. Today's post is by Lisa Gilfillan…
I have a dream to see people healed spiritually, emotionally, and physically.  When I went into the ministry in 1983, I really just wanted to concentrate on getting people into heaven, as their eternal destiny was the foremost factor.  Plus, I didn't want to spend endless hours with people.  I preferred to study for sermons, do a few spiritual guidance appointments, and call it a week.  As I've aged (and boy, have I aged!), I've become more sensitive to the needs of the entire person.
Our ministry first developed a spiritual training program, the International School of Ministry.  We then delved into emotional healing with our Women of the World and Cleansing Streams Youth curricula.  Then, we no longer could bear the cries of the poor around the earth, and we produced the Community Development BOKS , to help neighborhoods rise up from the ashes with resources readily available in their own areas.  Finally, we developed the Business Training School, to teach people how to start their own organizations and take responsibility for the employment of others.
The work is grueling, as we have to raise money, produce the curricula in the languages of the world, and then distribute it all over the earth.  I'm buoyed by the mandate the Lord gave me years ago, when I asked Him what He expected from me.  He indicated that my mission was "to make people's lives better, both for now and for eternity."  Day by day, I try to make that vision a reality. Watch the video below to see what we do.
For more information go to http://www.isom.org