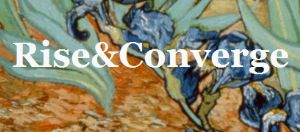 In an effort to help Live Intentionally readers reach their dreams and inspire others, I've invited you to share your dreams. Every Friday I'll feature another reader & their dream. Today's post is by Laura Droege…
I dream of being the good Samaritan.
I've been the Pharisee. Six weeks after my second daughter's birth, I was at Walmart, pushing my cart down the soft drink aisle. A stocker asked how old my baby was. I told him.
"My wife and I had a two-week-old." Avoiding my eyes, he added softly, "She died a month ago."
In my sleep-deprived, stressed-out mode, I didn't comprehend what his words meant: his child would have been my daughter's age. I looked blankly at him. Then I continued shopping. I have a million excuses, several good reasons, but I still walked by a man in need of comfort. I was a Pharisee.
I've been the wounded man by the roadside. Late in my first pregnancy, just days before my diagnosis with bipolar disorder, I sat on a church pew, limp and exhausted. I was desperate for relief from the civil war in my head. I could no longer speak. Every ounce of concentration focused on containing the coup d'etat of my brain chemicals.
Four people walked by my pew. "Hey, how are you?" they asked.
My husband answered, "Not good" or "Well, we're here."
Not one of them asked what was wrong or offered to pray for us. I have often felt lonely but never as alone as I did that dark night, feeling my soul bleed and watching the world cross the road without so much as an offer of a bandage. I was the neighbor.
Yet I dream of being the Samaritan, someone who sees another person in need, whose heart burns with compassion, and who cannot ignore the oozing, pus-filled wounds of another's heart. I never want to be the one who knew and did nothing.
But I can't personally know everyone in the world. That's one reason I dream of publishing my novel: I won't meet each of my readers but I can influence them through my words.
There's a reason Jesus told stories. We put ourselves in a story and often learn more about ourselves than we would through an essay or sermon. That's why I write fiction, so my readers can see where they fit: are they the desperate girl on the brink of suicide? The friend who loves her? The former friends convinced of their own superiority and righteousness?
My dream is for the readers to find themselves in my stories and be changed by what these fictional selves mirror back to them—the righteous jolted from their pride, the desperate given hope that someone does care, the blind eyes opened to see their neighbor in need. And ultimately, I want all to be pointed to a grace-filled God whose dreams for our lives are far bigger than the ones we create for ourselves.
As I pursue this dream, would you be willing to help me? Here's some practical ways: I blog once a week at lauradroege.wordpress.com, and you can follow it by email, RSS feed or Google reader. I welcome (encourage!) all comments. (It helps to know that someone is actually reading!)
I'm active on Facebook (you can "friend me" at Laura Bradshaw Droege, or "like" me at Laura Droege); you'll receive notification when I post new blogs. I also welcome new Twitter followers http://twitter.com/#!/lauradroege) and I'll follow you back!
If you're involved in media of any type–magazines, newspapers, radio, television, or personally know someone who is–you can support me by publicizing my book when it is released. Articles or interviews are great for book sales, and publishers love to know when a writer can market her novel. Let me know so I can include this in my book proposal marketing information. That's a big thing.
If you have contacts within publishing, I'd love to know about them. Contact me at laura_droege@bellsouth.net or through my blog. That's a big thing, too.
The biggest thing is prayer: prayer for my future agent, editor, publisher, and for me. It's an uphill battle to publish a book about suicide and mental illness, and to have a novel with overtly Christian themes published outside the Christian market, and I need wisdom in knowing where to submit queries and proposals.
I know my dream is possible with God's help and yours. Thank you, reader, for listening.