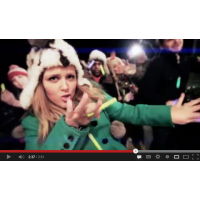 Merry Christmas everyone!  While Christmas is a season for peace and quiet reflection, it's also a time for celebration, joy and even laughter.
Enjoy a few laughs as you watch these "Extreme Caroling" videos by the creative folks at Long Hollow Baptist Church.
For more serious Christmas inspiration see 12 Christmas Quote Images to Share and  50 Christmas Quotes to Share.
Who's up for Christmas metal, redneck or Gangnam style?!? 🙂