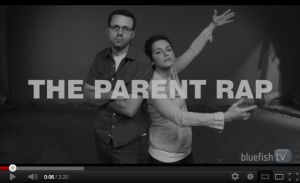 Yesterday I blogged about the 31 Amazing Days Challenge, which Adam and Christine Jeske launched in conjunction with their new book This Ordinary Adventure: Settling Down Without Settling.
Sounds like a fun, so I'm all in!
Yesterday I woke up with what looked like a brutally burdensome day on the horizon… a 3 mile pre-dawn run in still Summer-like Florida heat, some tedious technical challenges at work, followed by a 2 hour lunch interview, monthly reports, email, a 4+ hour elders meeting at church, and then back to work to finish up some things.
But I decided I would look for ways to make it amazing…
About an hour before I was supposed to interview a job applicant over lunch, he emailed saying he had accepted another position. I had been praying for discernment regarding this candidate. It doesn't get any clearer than that, right? With my lunch suddenly open, I surprised my wife by taking her out to an Indian restaurant we had never been to before. It was Amazing! 🙂
I hope you'll join me in the 31 Amazing Days Challenge.
Amazing Parenting
As a dad of 3, parenting doesn't always feel amazing, but it all depends on your perspective… 😉
If you're a parent, have an Amazing Day with your kids. Share it in a comment.
P.S. I'm giving away a copy of This Ordinary Adventure. Check it out quick!