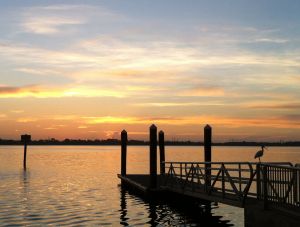 In conjunction with the release of their new book, This Ordinary Adventure: Settling Down Without Settling, Adam and Christine Jeske are challenging us to not just read the book but live it:
One of the best parts of our book (and our life) is living Amazing Days. We try to notice or do something Amazing every day. It can be simple like noticing a sunset or it can be extreme like quitting a job, talking to someone about Jesus or hugging a guy living on the street. It's a fun and faith-filled way to live life.
We're declaring October to be "31 Amazing Days." Get out your bucket list, watch for opportunities, and live Amazing Days. Your amazing days might include:
Going without electricity for 24 hours
Picking up an old hobby
Skipping something (or skipping down the sidewalk)
Sending a thank you card to your favorite elementary school teacher
Fasting
Picking up some litter
Throwing the biggest party of your life
Adam and Christine are giving away some prizes and doing some other fun stuff for the Challenge, so read all about the 31 Amazing Days Challenge here!
I'm in!
I'm a little late in getting started, but so what…
Tuesday – There's a guy I met on twitter who I've been exchanging tweets with for more than a year. On Tuesday we finally met in person. I'm in inviting him and his family to a party we're throwing later this month
Wednesday – My 9 year old son came home from school with a grumpy, uncooperative attitude. Instead of giving him a lecture or telling him to go to his room until his attitude improved, I tackled him and we had a wrestling match.
Thursday (today) – I stopped in the middle of my early morning run to relish the beauty of God's creation and take some pictures including the one at the top of this post.
How 'bout you?  Are you up for 31 Amazing Days?
Check out my review of This Ordinary Adventure: Settling Down Without Settling. Post a comment about an amazing day you've had and you could win a copy of the book!