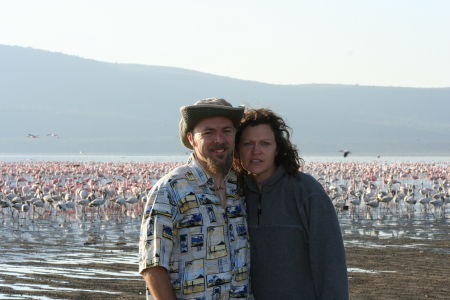 Today Jennifer, Molly, Daniel, and I did a safari in Lake Nakuru National Park.  The animals are most active early in the morning, so that meant leaving the house at 6:30 AM.  It was a fantastic experience!  We got right up close to lots of beautiful wildlife and got to see some spectacular vistas.
Because I am very tired this evening and we are heading out at 6:30 AM tomorrow to serve some folks in another community I'm going to let the photos speak for themselves.  I do have one brief story, though, which you can read if you scroll all the way to the end of this post.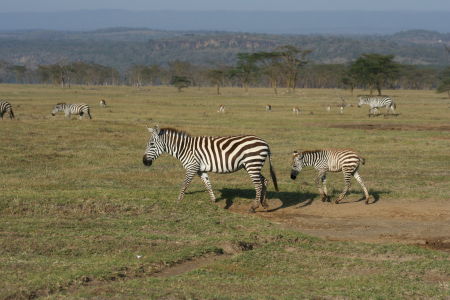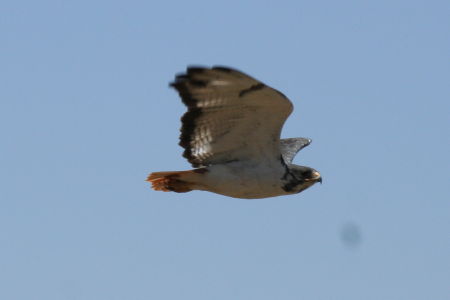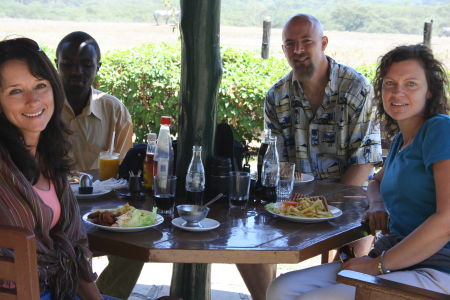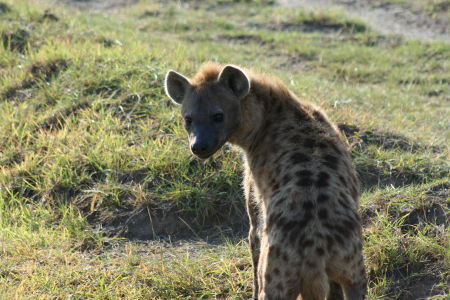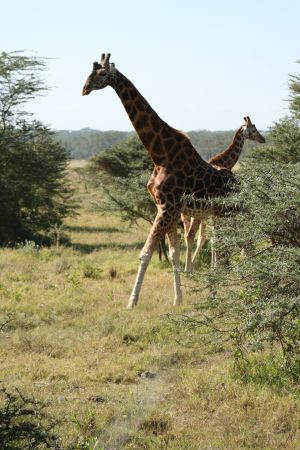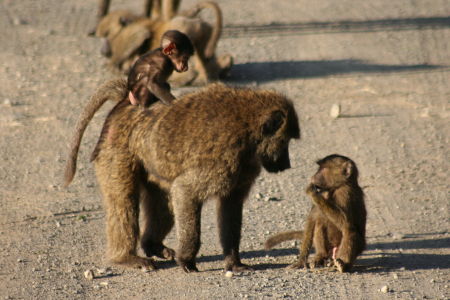 As you can tell from the pictures we got to see lots of animals.  At some places we could see hundreds of individual animals from more than a dozen different species all intermingled I thought, "Wow, this is what it must have been like in the Garden of Eden!"
But what would have been really great is if we could have seen lions or a leopard.  They are in the park but they are very illusive.  As we got towards the end of the day I thought, "Maybe I should pray and ask God to let us see lions or a leopard, but that seems like such a small and selfish request, especially considering all the severe needs around us."  But then I thought a little more…
I finished reading The Shack the day before, and one of the things the book reminded me of is how much God just wants to be in a relationship with us and spend time with us.  He takes joy in our pleasure.  He created this world with all its beauty for us to enjoy.  So I prayed, "God you've done an awesome thing here.  This place is so beautiful and I've enjoyed the opportunity to see it."
I envisioned what it would be like if God was physically standing next to me in the van (not too big a stretch since the Holy Spirit is with us all the time right?)  I continued praying, "I've really enjoyed the time with you. Wouldn't it be great if we could see some lions or a leopard together?"
It wasn't 5 minutes later when Jennifer spotted this leopard in a tree only 20 feet from us.
Very cool, Sarayu.  Very cool.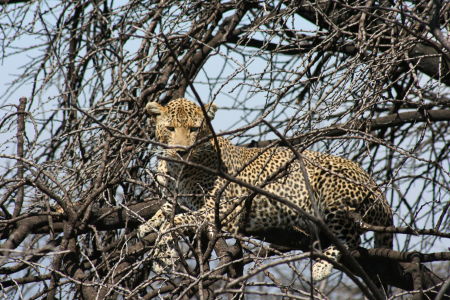 Day 6: Amazing Community <– Kenya 2009 –> Day 8: Drought in East Pokot.