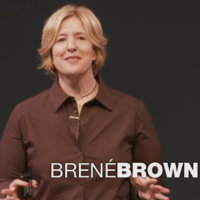 One of the surprise highlights of the Global Leadership Summit for me was the talk by Dr. Brene Brown titled Daring Greatly.
Brene Brown has done groundbreaking researcher into the topics of shame, worthiness and courage.  She's not only an insightful researcher but a fascinating story teller.
So, when I heard her TED talk The Power of Vulnerability had been viewed more than 10 million times and propelled her onto the national stage, I had to check it out.  It did not disappoint.   I've included it below.  It's 20 minutes long but worth every minute!
One of the key insights from Brene's talk is this:
Vulnerability is the core of shame, fear & our struggle for worthiness, but also the birthplace of joy, belonging & love. -Brene Brown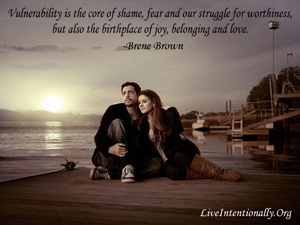 (Feel free retweet that)
Essentially, vulnerability is emotional and relational risk.
And as we know… nothing ventured, nothing gained.
Brene's talk caused me to realize I've been playing it safe emotionally and relationally. I've been guarded with others. I've intentionally avoided topics that are risky yet meaningful.  I've waited for others to initiate rather than taking the initiative.  And as a result, I am not experiencing the fullness, the depth, and the number of meaningful relationships I could be.
I'm inspired to be more vulnerable and take more initiative.
How about you? What do you think of the video? Are you ready to risk vulnerability for the reward of joy, belonging and love?