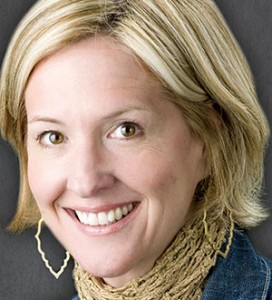 Research Professor, University of Houston
Graduate College of Social Work
Session 6: Daring Greatly
Groundbreaking researcher into the topics of shame, worthiness and courage
Exploring the interplay between vulnerability and empathy, she encourages people to experience "whole-hearted" living from a place of authenticity
A compelling storyteller, her TED talks, The Power of Vulnerability and Listening to Shame are among the most watched on TED.com with more than eight million views
A New York Times best-selling author of the recent book Daring Greatly: How the Courage to Be Vulnerable Transforms the Way We Live, Love, Parent and Lead
Session notes
The 2 irreducible needs of all people: love and belonging.
In the absence of love and belonging there is always suffering
People need 3 basic things: to be seen & loved, to belong, to be brave
Chose a picture of old, warn hands.
Love is not unicorns and rainbows.
Love is not a victory march. It's a cold and broken hallelujah. -Leonard Cohen

We cultivate love when we… (argh, couldn't get the rest)

Love isn't something we give or get but something that is cultivated between two people, and only when there is self-love present in both.
Lessons about love
1) Gr0wth through connection
2) We can't give what we don't have

It's not our job to have all the answers. It's our job to ask the questions.
We cannot give help when we cannot ask for it.
When you judge yourself when you have to ask for help, you are judging others when you offer help.
I wasn't blatantly judging but I was deriving my self-worth from helping.
The profession of love means little compared to the practice of love.
The gap between where we are and where we profess is where we lose people.
People are not looking for perfection in their churches but people who practice love all messy and gritty.

3) What kills love kills organizations

shame, blame, betrayal, disrespect, withholding
Shame can only rise so far in organization before people disengage to self-protect.
If you've never given a sermon and then wanted to leave town, you're not trying hard enough.
Without failure there can be no innovation.
Blame: the simple discharging of… ?
#1 reason people leave their job: lack of feedback
Giving feedback is uncomfortable because it requires vulnerability.
We must create places where the rules are simple: be here and be loved.
Belonging is not a luxury; it's in our DNA.

Be brave

It is not the critic who counts; not the man who points out how the strong man stumbles, or where the doer of deeds could have done them better. The credit belongs to the man who is actually in the arena, whose face is marred by dust and sweat and blood; who strives valiantly; who errs, who comes short again and again, because there is no effort without error and shortcoming; but who does actually strive to do the deeds; who knows great enthusiasms, the great devotions; who spends himself in a worthy cause; who at the best knows in the end the triumph of high achievement, and who at the worst, if he fails, at least fails while daring greatly, so that his place shall never be with those cold and timid souls who neither know victory nor defeat. -Theodore Roosevelt
You can choose courage or your can choose comfort, but you cannot have both. They are mutually exclusive.
You must have absolutely clarity of your values and someone who loves you no matter what, someone who will say, "That sucked but you were brave."
If you are not in the arena also getting your butt kicked on a regular basis, I am not interested in your feedback.
Getting in the area is terrifying, but it's not as scary as getting to the end of your life and what it would have been like if we had.
What was the most impactful part of Brene Brown's session for you?