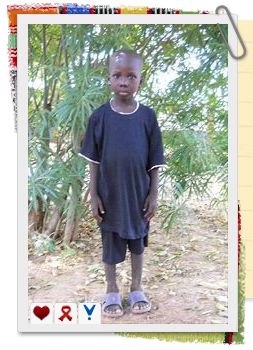 The assignment for week 2 of Compassion International's Blog Month is to write a letter… to God. I've never posted a prayer to Live Intentionally before, so this will be a first. Would you pray with me?
Dear God,
I thank you for the people at Compassion, for the heart they have for disadvantaged children around the world, and for the amazing ways you're working through them to change the lives of millions of children.  Please, bless their efforts.
I thank you for each and every child born into this world for you created each person with unique gifts and a unique purpose. I pray that you would bless every child sponsored through Compassion. Protect them, provide for them, help them to get a good education, let them know that they are loved and that they matter, and help them grow up to be God-honoring, hard-working, loving adults having a huge positive impact on their communities.
I thank you for all those people who give to sponsor children. Bless them and provide for them in these difficult economic times so that they might be able to not only continue to support the children they've sponsored but sponsor even more children.
And lastly I pray for all of us who you have blessed with abundance. Help us to be generous. Challenge us and stir our hearts to love more, to give more, to do more.
In Jesus's name we pray. Amen.
If you're heart is stirred to make a difference by sponsoring a child. Don't hesitate. Do it now!
And if you missed last week's post, see The Secret to Changing the World
If you'd like to add a thought or prayer of your own in the comments, please do. Even just an "Amen" of agreement would be cool.