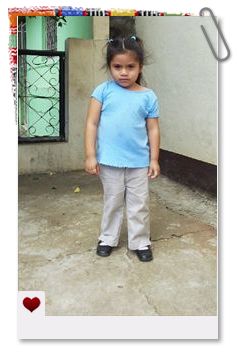 Every one of us wants to make the world a better place. We want to live in a world where conflict is replaced with peace, poverty with provision, sickness with health, injustice with justice.
But sometimes when I look at our sick, broken world and the magnitude of the problems and wonder, "What can I possibly do to change it?"
Well, I believe the secret to changing the world is this…
Change one person's life.
Take a child who is shackled by poverty, disease and hopeless. Provide him with food and clean water, medical care, education, and in the context of a church that will show him that he matters to God. He can pursue a career that helps his community and enables him to raise a family. He passes that legacy on to his children and his children's children, and by virtue of changing that one boy's (or girl's) life, you have changed the lives of dozens of people.
Who knows out of that family may come future teachers, doctors, engineers, pastors or even presidents who will impact thousands or even millions of people.
There's no one who does this more effectively than Compassion International.
If you want to change the world, ~~> Sponsor a child today!
What? You're still here??? 😉
OK, if I have ever helped, encouraged or inspired you in any way, would you do one small favor for me that will take just 60 seconds?
Just click here and spend 60 seconds on this page.
September is Compassion's Blog Month. As a "Compassion Blogger" I'll be blogging once each week about Compassion. This week they challenged us to see how many people we can get to visit the Sponsor a Child page. So, even if you don't intend to sponsor a child, just visit the page as a favor to me. 🙂
But who knows, maybe you'll be inspired to change the world.