Live Blogging, Tweeting the Willow Creek Global Leadership Summit #wcagls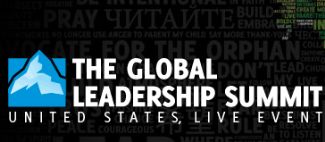 Tomorrow (Thursday) and Friday, I'll be live blogging (and Tweeting) the Willow Creek Global Leadership Summit for the 5th year in a row.  This is one of the highlights of my year as I get to hear from some of the best leaders in the world.  And even better – I get to experience it and discuss it with other leaders from my church.
Every year the Summit's speakers are diverse in background, enthicity, gender and areas of expertise, leading in churches, businesses, governments, and non-profits.  This year is no different.  Here's the line-up:
Bill Hybels – Founder and Senior Pastor Willow Creek Community Church – South Barrington, IL
Howard Schultz – Chairman, CEO, and President Starbucks
Erwin McManus – Activist; Filmmaker; Innovator and Cultural Architect, Mosaic, L.A.
Michelle Rhee – Founder and CEO, StudentsFirst
Henry Cloud – Clinical Psychologist, Bestselling Author, Leadership Consultant
Hon. Cory A. Booker – Mayor of Newark, New Jersey
Seth Godin – Bestselling Author; Squidoo Founder; Renowned Marketing Blogger
Rev. Brenda Salter McNeil – Founder and President Salter McNeil & Associates
Len Schlesinger – President, Babson College; Harvard Professor; Former Vice-Chair, Limited Brands
Steven Furtick – Lead Pastor, Elevation Church
John Dickson – Director, Centre for Public Christianity, Sr. Minister, St. Andrews Anglican Church, Sydney, Australia
Mama Maggie Gobran – Founder and CEO, Stephens Children Ministry; Nobel Peace Prize Nominee
For more info on the speakers and the summit, check out the Global Leadership Summit website.
Are you participating in this year's summit?  Whether you are or not, which speaker(s) would you be most interested in hearing?
Check Live Intentionally throughout the day Thursday & Friday for notes you may have missed and to discuss each session in the comments!