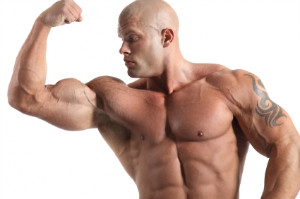 A new season of American Idol has started, and there's one thing that's obvious during the audition phase of the show: there are a lot of people trying to become professional singers who have no hope of making it because they just don't have the talent.
We like to a laugh at these delusional people, but it's sad, really.
Think about all the time and energy they've wasted. Time and energy that could have been invested in an area where they're really gifted and can make a difference.
We Americans are fond of telling our kids, "You can be anything you want to be."
It sounds nice and positive, but it's dead wrong.
Each of us has been given a specific set of talents which make us good – and potentially great – at some things, while there are other areas where we will never rise above mediocrity no matter how hard we try.
Strengths in Passion and Personality
In addition to our talents, we also have unique passions and personality traits that cause us to excel in certain situations but crumble in others.
My wife, Jennifer, my sister-in-law Cindy, and my sister-in-law Sonja, are all nurses but their personalities and passions are very different. Jennifer works in a doctor's office where things are relatively calm and orderly. She enjoys it and would be the first to tell you she could never work in an ER because it would stress her out. On the other hand, Cindy has worked in the high-stress environments of ERs and in maternity wings of hospitals. She loves it and would be the first to tell you she would go crazy working in a doctor's office.
Jennifer specializes in pediatric diabetes. She's had a passion for diabetes ever since her mom developed the disease and has been working on research projects to help prevent the onset of diabetes for more than a decade. Sonja works in the cancer wing at All Children's hospital. She has a heart for not just treating but bringing hope to kids and families who are in dire circumstances.
Working a job (or volunteer position) that doesn't use your talents, isn't a fit for your personality or isn't something you're passionate about will only frustrate you and the people around you.
You don't have time NOT to focus on your strengths.
Strengths in Roles
Even if you're fortunate enough to be in a career or volunteer position that suits your talents, passions, and personality well, there are inevitably some roles within that position that you're better at than others.
Conventional wisdom says that we should work hardest to improve the areas where we're weakest. That's what we learned as kids, right? We breezed through the classes that we were good at, but for the classes where we struggled we spent extra time studying, doing homework, getting tutoring, etc.
Unlearn that lesson.
We enjoy life most when we're doing what we're good at. Our gift to the world is to do something truly great and remarkable, not become mediocre at something we're currently bad at.
When I first started OurChurch.Com 14 years ago, I was the only one on staff, so I did everything – software development, graphic design, sales, customer service, strategic planning, invoices, make coffee, the works. The truth is, though, I stink at graphic design, and sales is completely draining for me. So, as the company grew I hired a graphic/web designer. We added staff to do customer service and sales so I could focus on development. As the company continued to grow, I began to realize my strengths were in leadership, communication and strategic planning. We outsourced and eventually added staff to do software development.
We've gotten better as a company because I spend more of each day working in the sweet spot of my strengths, and meanwhile the roles that I'm weak at are being fulfilled by others who have the talent, passion, and personality that make them strong in those areas.
Gallup's Strengths Finder test is a great tool to help you discover your strengths. Access to do the online assessment is included when you purchase the book Strengths Finder 2.0 by Tom Rath.
Discussion:
In what ways do your job and volunteer roles allow you to focus on your strengths?
In what ways could you make better use of your time and talent by delegating to other people responsibilities that do not lie within your strengths?
6) Examine Your Motives <– Things You Don't Have Time NOT to Do –> 8) Make a Decision