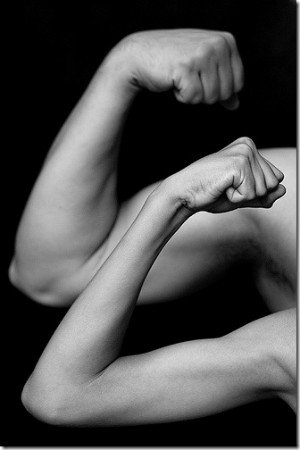 Last week I wrote about how focusing on your strengths saves time and energy and enables you to live a more fulfilling life. The same principles can be applied to teams. By understanding the strengths of the people on your team, you can maximize the effectiveness of your team.
Over the last few years I've had several opportunities to experience this first hand, and last week I had another. We invited a certified Gallup strengths coach to provide strengths training to my church's spiritual leadership team.
From these training sessions, I can point to at least three specific areas where strengths training can help any business, non-profit, or church team function more effectively.
1) Better relationships
Team strengths training helps each person understand and appreciate the strengths of the other people on the team. We have a tendency to think that people who don't think the same way we do just don't get it. Or even worse, we may think they have a moral or spiritual defect.
For example, one of the members of our team has "maximizer" as their top strength. People without the maximizer strength could think, "Man, no matter what we do, so-in-so is never satisfied!" But the truth is, that person is wired up to make the most of every situation. This is the person that challenges good people to be great and good teams to be great. Because the rest us understand this, we value what this person brings to the team rather than be frustrated by it.
Similarly, my top strength is "analyzer." People without the analyzer strength could think, "Paul takes too long to think things through. He's constantly asking questions. He's slowing us down!" But instead of being frustrated by that, the other members of our team (usually) appreciate that I catch details that otherwise might fall through the cracks. I challenge people to plan and prepare better.
We've all come to value the positive aspects each of our strengths brings to the team.
2) Better decision-making
Team strengths training sheds light on how each person's strengths impact the way that individual makes decisions. By understanding how each individual makes decisions, it helps us find consensus as a team more quickly.
For example, as an "analytical" I need to think through the implications of a decision before I'm comfortable moving forward. If you come to a meeting and present a proposal for the first time, chances are I'm not going to agree to it right there on the spot. This can really frustrate people with "activator" and "command" strengths. But since other folks on our team understand this, they know if they want us to make a decision on something at the meeting to send me the proposal beforehand.
On the otherhand, since I have the analytical strength, I almost always send people info a few days before a meeting. And guess what? Some people simply will not review it ahead of time.  That used to frustrate me, but I recognize now that some people just don't think that way. They won't read detailed material ahead of time, but if I summarize it in a meeting they'll come to a decision right there on the spot.
That's just one potential dynamic in a team's decision-making process. Some people with the "ideation" want to share all their creative ideas and aren't really all that concerned if a decision is made or not. Some people with "focus" want to stay on task and keep people from chasing bunny trails. There are dozens of other potential tensions. With team strengths training, those tensions can not only be managed but be leveraged as a real asset to your team.
3) Better team
With all the tension that can come from having a team made up of people with diverse strengths, you might think it'd be better to build a team with like-minded people. It certainly is easier. But in fact, the lack of tension may be a sign that your team is lacking critical strengths.
Get a bunch of analyticals in a room and you're likely to see a lot of strategizing and little action. Get a group of relators in a room and you're likely to see a lot of deep meaningful conversations and little planning or action. Get a lot of activators or achievers in a room and, well… you can't – those that get there early will get tired of waiting and leave to go do something before everyone else shows up.
Just as individuals have strengths and weaknesses that come from the over-application of strengths, teams also have strengths and weaknesses that come when everyone on the team has the same strength. Team strengths training makes you aware of your collective blind spots. It shows you what strengths you may want to add to your team or the types of people you may want to consult on a regular basis.
You'll be amazed at how much better your team functions when you understand the strengths of each person on the team. Gallup has consultants that specialize in team strengths training for businesses, churches, and even families.
Discussion
Have you ever done team strengths training? If so, how did it benefit your team?
Think about the teams you're a part of. What tensions have you observed that come from the different strengths, ways of processing information, and ways people make decisions on your team?