37 #Quotes about Men, Women & Relationships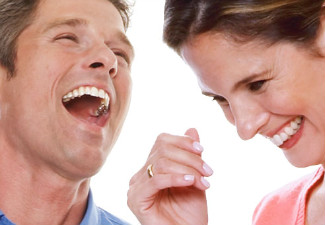 Everyone likes a good quote about relationships, right?
Relationships are glorious and painful and confusing and awkward and funny and so much more.
Here are 37 quotes from Captivating: Unveiling the Mystery of a Woman's Soul by John and Stasi Eldredge.  A few were included in the review I posted yesterday.
Every woman I've ever met feels it – something deeper than just the sense of failing at what she does.  An underlying, gut feeling of failing at who she is. (P 7)
Every woman in heart of hearts longs for three things: to be romanced, to play an irreplaceable role in a great adventure, and to unveil beauty. (P 9)
The desire of a woman's heart and the realities of a woman's life seem an ocean apart. (P 22)
Rather than asking, "What should a woman do – what is her role" it would be far more helpful to ask, "What is a woman—what is her design?" and, "Why did God place Woman in our midst?" (P 23)
Eve is the crown of creation. (P 26)
When you are with a woman ask yourself, "What is she telling me about God?" First, you'll discover that God is relational to his core, that he has a heart for romance, Second that he longs to share adventures with us—adventures you cannot accomplish without him.  And finally, that God has a beauty to unveil.  A beauty that is captivating and powerfully redemptive. (P 27)
Whatever else we know about women, we know they are relational creature to their core. (P 28)
Most women define themselves in terms of their relationships. (P 28)
The vast desire and capacity a woman has for intimate relationships tells us of God's vast desire and capacity for intimate relationships. (P 29)
Little boys want to know, Do I have what it takes?  Little girls want to know, Am I lovely? (P 47)
Man is cursed with futility and failure.  Life is going to be hard for a man now in the place he will feel it most.  Failure is a man's worst fear… Woman is cursed with loneliness (relational heartache), with the urge to control (especially her man), and with the dominance of men (which is not how things were meant to be, and we are not saying it is a good thing—it is the fruit of the Fall and a sad fact of history). (P 50-51)
When a man goes bad, as every man has in some way gone bad after the Fall, what is most deeply marred is his strength.  He either becomes a passive, weak man—strength surrendered—or he becomes a violent, driven man—strength unglued.  When a woman falls from grace, what is most deeply marred is her tender vulnerability, beauty that invites to life.  She becomes a dominating, controlling woman—or a desolate, needy, mousy woman. (P 51)
The vows we make and the things we do as a result of our wounds only make matters worse. (P 74)
You really won't understand your life as a woman until you understand this: You are passionately loved by the God of the universe.  You are passionately hated by his enemy. (P 92)
"Whatever comes, cannot alter one thing.  If I am a princess in rags and tatters, I can be a princess inside." Sara, A Little Princess.
Romance is the deepest thing in life.  It is deeper even than reality. –G.K. Chesterton
The culture of women in the church today is crippled by some very pervasive lies. "To be spiritual is to be busy.  To be spiritual is to be disciplined. To be spiritual is to be dutiful."  No to be spiritual is to be in a Romance with God. (P 129)
The strength of a man is first a soulish strength—a strength of heart… The beauty of a woman is first a soulish beauty. (P 132)
We don't get to stay in hiding until we are whole; Jesus invites us to live as an inviting woman now, and find our healing along the way. (P 140)
A man's basic sin is his choice to offer strength only in those situations where he knows things will go well… the scariest thing or a woman is to offer our beauty into situations where we don't know if it will make any difference.  Or worse that it will be rejected. (P 143)
Women who are stunningly beautiful are women who… love truly and honestly without demanding that they be loved in return. (P 145)
Our focus shifts from self-protection to the hearts of others.  We offer Beauty so that their hearts might come alive, be healed, know God.  That is love. (P 149)
Too many men take their Question to Eve.  They look to her for the validation of their souls. (P 153)
No matter how much Adam pours into your aching soul, it's never enough.  He cannot fill you. (P 155)
Femininity is what arouses his masculinity.  His strength is what makes a woman yearn to be beautiful. (P 156)
Women pretty much fall into one of three categories: Dominating Women, Desolate Women, or Arousing Women.  The first two are what happens to Eve as a result of the Fall.  The third is a woman whose femininity is being restored by God and who offers it to others. (P 161)
Many a good woman makes the desperate mistake of believing that her daughter is a reflection of herself, an extension of herself, and therefore the verdict on her as a mother and as a woman. (P 171)
All women are uniquely gifted to heal others in their lives become more of who they truly are—to encourage, nurture, and mother them toward their true selves. (P 179)
All women are made in the image of God in that we bring forth life. (P 181)
The capacity of a woman's heart for meaningful relationships is vast.  There is no way your husband or your children can ever provide the intimacy and relational satisfaction you need.  A woman must have women friends. (P 182)
For a woman to enjoy relationship, she must repent of her need to control and her insistence that people fill her.  Fallen Eve demands that people "come through" for her.  Redeemed Eve is being met in the depths of her soul by Christ and is free to offer to others, free to desire, and wiling to be disappointed  Fallen Eve has been wounded by others and withdraws in order to protect herself from further harm.  Redeemed Eve knows that she has something of value to offer that she is made for relationship.  Therefore, being safe and secure in her relationship with her Lord, she can risk being vulnerable with others and offer her true self. (P 184)
To love at all is to be vulnerable.  Love anything and your heart will certainly be wrung and possibly broken.  If you want to make sure of keeping it intact, you must give your heart to no one, not even to an animal.  Wrap it careful round with hobbies and little luxuries; avoid all entanglements; lock it up safe in the casket or coffin of your selfishness.  But in that casket—safe, dark, motionless, airless—it will change.  It will not be broken; it will become unbreakable; impenetrable; irredeemable… The only place outside Heaven where you can be perfectly safe from all the dangers … of love is Hell. C.S. Lewis, the Four Loves. (P 184)
If you love something, set it free.  If it comes back to you, it's yours.  If it doesn't, it never was." -Chinese proverb.
There is a mighty strength and fierceness set in the hearts of women by God… Women are warriors too. (P 188)
Now, often the hardest person to fight for is… yourself.  But you must.  Your heart is needed.  You must be present and engaged in order to love well and fight on behalf f of others.  Without you, much will be lost It is time to take a stand and t stand fir.  We are at war.  You are needed. (P 197)
Woman have been essential to every great move of God upon this earth. (P 206)
Your feminine heart is an invitation by your Creator.  To what? To plan an irreplaceable role in his Story. (P 207)
What are your favorite quotes about men, women, and relationships?
Got any funny "Men are like… Women are like…" sayings?
Let's have some fun with this. 🙂