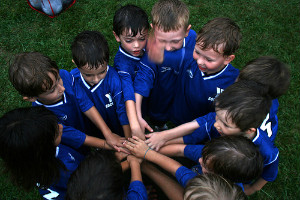 Monday morning, I surpassed 5,000 Twitter followers.  Woohoo!  A huge, heart-felt "Thank you" to all of you!
I don't think the number of the number of Twitter followers is really all that important.  But 5,000 is a nice, round, shiny milestone.  And I'm always looking for a reason to celebrate.
I could giveaway an iPod, an iPad, or some other gadget, ask you to comment & retweet, blah, blah, blah.  But that's been done a thousand times.  Bor-ing.
I'd like to celebrate this milestone by doing something completely unconventional. Something in line with true spirit Twitter.
Twitter is all about building relationships, right?  It's about adding value to those who follow you.  It's about giving and serving others.
So, I'm going to celebrate this milestone by giving away myself.
Throughout the entire day I want to serve you by giving you my time, my energy, my knowledge, and anything else you can think of.  So…
How can I serve you today?
What question can I answer for you?
What favor can I do for you?
What can I give to you?
What can I do to make this day better or brighter for you?
Post a comment and let me know.  I will try my best to respond to every request posted.  If you think it's too big an ask, try me and find out.
If the request is too personal to post publicly, you can  DM me.
I would love for you to retweet this post and help get the word out, but you don't have to.  This is my gift to you and it wouldn't be a gift if I required something from you in return.
I would love nothing more than to celebrate 5,000 Twitter followers by doing 50 acts of kindness today for people like you.
[image by wwworks]