Blogging "The Nines" Live #TheNines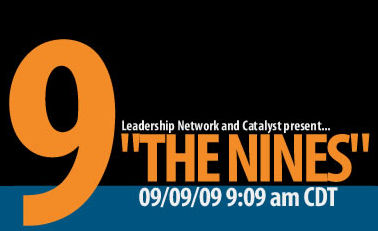 As I mentioned yesterday Leadership Network and Catalyst are hosting a FREE online Christian leadership conference called "The Nines" today.  Starting at 9:09 AM CDT there will be about 9 hours of 9-minute videos from Christian leaders like:
Mark Driscoll (Mars Hill Church)
Reggie McNeal (Leadership Network)
Perry Noble (NewSpring Church)
John Ortberg (Menlo Park Presbyterian)
Ed Stetzer (Lifeway Research)
Mark Batterson (National Community Church)
Reggie Joiner (CCO, reThink)
I wish I could spend the entire day watching the videos, blogging, and tweeting about it, but I just have too much other stuff to do today. But I am going to blog the first hour of the "The Nines" live, right here.  Just refresh this post for the latest updates.
Post your thoughts in the comments too.
0909 And we're off.
0912 Hmmm, I'm hearing the intro, but not seeing any video.
0915 Troy Grambling, (@TGramling) pastor of Flamingo Road Church in South Florida is up first. Talking about guarding against pride.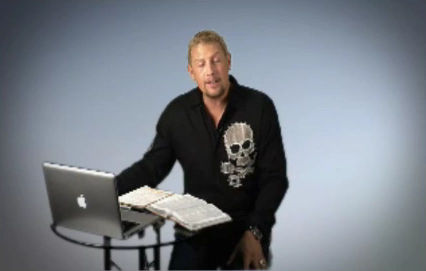 0923 Mark Beeson. Mark is Senior Pastor at Granger Community Church near South Bend, Indiana. Why do people join (or leave) your team. 1) You. 2) The mission, vision, and values. 3) The team, the other people they'll be working with.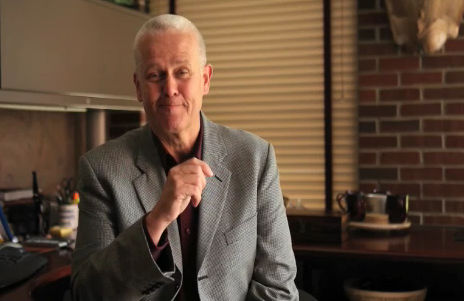 0929 Bryan Carter talking about succession pastors. Bryan is Senior Pastor of Concord Church in Dallas, TX. 1) Learn to live with a shadow. Honor your predecessor. 2) Be yourself. 3) Learn to be patient. It takes time for people to get used to the transition.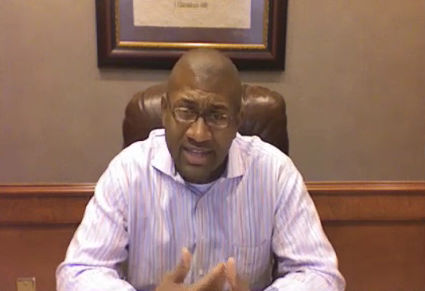 1036 brief interlude with the hosts… Anne Jackson, Dave Ferguson and Scott Hodge up next.
1037 Anne Jackson (@flowerdust, FlowerDust.net) talking about concepts covered in her book Mad Church Disease. Does working in this church interfere with your communion with Christ? Telling her personal story of how working in a church was interfering with her communion with Christ. What is interfering with your relationship with Christ? Apart from Christ we can do nothing.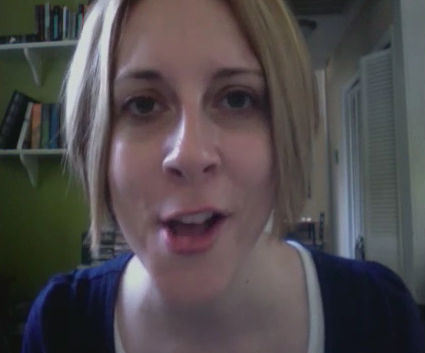 0943 Dave Ferguson (@daveferguson)… very hard to hear… pastor of Community Christian Church. Talking about 5 steps to apprentice someone. 1) I do you watch. 2) I do, you help. 3) You do, I help. 4) You do, I watch. 5) You do, someone else watches. 2 Tim 2:2 – four generations of leadership.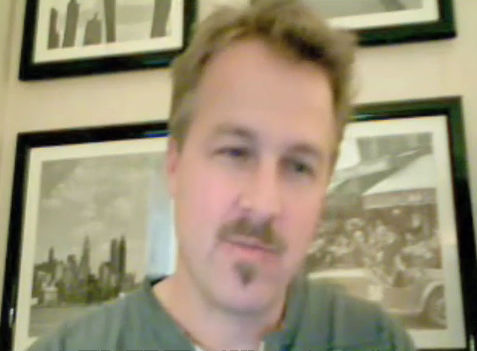 0953 Scott Hodge (@scotthodge, blog), Senior Pastor at The Orchard in Aurora, IL. Importance of hearing God's voice and finding the courage to obey. It really doesn't matter how innovative my idea is if I'm not hearing from God. He doesn't do any meetings in the morning – that is his time with God. Two questions: 1) Am I hearing from God? 2) Am I willing to do whatever it takes to follow and obey God? (Or am I more concerned with what other people will think)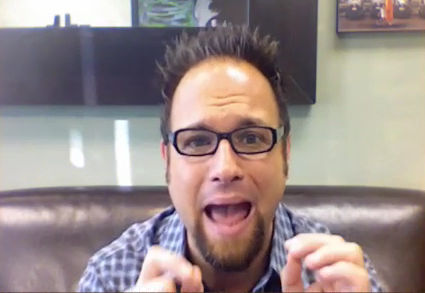 Well, it's been fun. A lot of important lessons! Wish I could do this all day!
1003 OK, Perry Noble is next, so I'll blog one more. 🙂
1005 Perry Noble (@perrynoble, blog) Senior Pastor at NewSpring Church in Anderson, SC. A movement of God cannot be planned, but it must be prepared for. The foundation for Acts 2 is Acts 1. This is not our church, it's His church. Instead of strategizing, we should be praying and seeking God's direction. Leadership is as easy as listening to God. Do you have the right people in the right places in your church? His church went from 500 to 1600 in a few weeks without doing anything except desperately trying to listen to God and dealing with leadership challenges. What are we doing to prepare for God's movement in our church.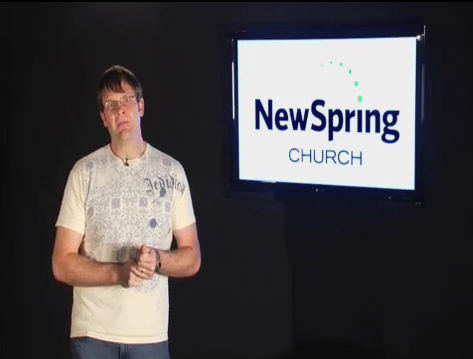 1011 Skye Jethoni (Out of Ur blog)… man, I just can't leave now… Problems is not  lack of strategy or motivation. Daisy Cutter doctrine – the larger the impact of our ministry the more legitimate you are in ministry. When was the last time you saw the pastor of a church of 100 speaking at a leadership conference? Example of Moses striking the rock and producing water. God was at work despite Moses's disobedience. Are we judging ministries based on the outcomes of those ministries? The outcomes of our ministries are not up to us, they're up to God. Where does your legimimacy come from?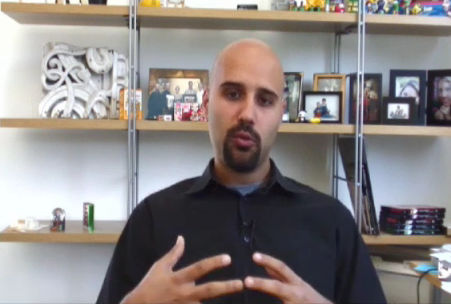 1019 ok, now I really have to get some other work done. 🙂
Here's a partial schedule for the rest of the day.
Here's a partial schedule: (all times CST):
11AM — Dino Rizzo, Nancy Beach, Steven Furtick, Reggie McNeal
12PM — Craig Groeschel, Leonard Sweet, Greg Surratt, Jon Tyson
1PM — Margaret Feinberg, Larry Osborne, Matt Carter, Pete Wilson
2PM — Neil Cole, Reggie Joiner, JD Greear
3PM — Mark Batterson, Dan Kimball, Mark DeYmaz
4PM — Jud Wilhite, Brian McLaren, Bob Roberts, Rick McKinley, John Ortberg
5PM — Alan Hirsch, John Bishop, Toby Slough, Ed Stetzer
6PM — Mark Driscoll, Darrin Patrick, Brad Powell
7PM — Darrin Whitehead, Brian Bloye
8PM — Eric Bryant, Nancy Ortberg, Rick Warren