Top 9 Reasons to Tune into @LeadNet's #TheNines Leadership Webcast Today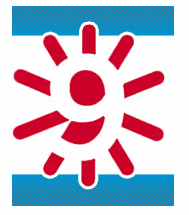 Today is the second The Nines leadership webcast event put on by Leadership Network.  This year's theme is "Game Changers."  More than 100 outstanding leaders will speak for 6 minutes each about their biggest game-changer.
I live blogged the first hour of the first Nines last year, and watched much of the rest of it.  It was excellent.  And I think this one will be even better.
So, to encourage you to be a part of this great learning opportunity I put together my…
Top 9 Reasons to Tune into @LeadNet's #TheNines Leadership Webcast Today
9) The game is changing.  Are you?
8 ) Find out what the other half of Seth Godin's head looks like.
7) Maybe Geoff Surratt will talk more about why a rock makes a better pet than a cat.
6) You will get what everybody is tweeting about today.
5) Rick Warren, Michael Hyatt, Francis Chan, Patrick Lencioni, Jon Acuff , Pete Wilson, Len Sweet, Eugene Cho, Wayne Cordeiro, Scott Williams, Perry Noble… dozens of other great speakers… plus Snow White.  Snow White alone is worth the price of admission!
4) Todd Rhoades is giving away a super-secret, sure-to-be-better-than-a-flaming-bag-of-poop Nines prize pack for the best Nines tweet. Maybe you could win. Or maybe you could retweet this and I could win.
3) If you can watch 9 straight hours of video without getting out of your chair, maybe you'll get a Survivor-esque – Outsit, Outwatch, Outlead – tshirt.
2) Ask your boss for 3 days off to go to Catalyst plus $1,000 to cover the conference fee, hotel, and meals.  When he/she hesitates, say, "Well, if that's a stretch, how about a 1 day free leadership conference via webcast?"
1) If you learn and implement just one of today's game-changers, it will be a game-changer for you. Seriously, how valuable would one truly game-changing idea be to your work, church, or life?
You've got to register if you want to participate.
I will be live blogging/tweeting some of The Nines, so if you miss part check back for my notes. I will miss the second half of it though, so if you'll be blogging notes from The Nines let me know.