2012 Global Leadership Summit Session 3a: Marc Kielburger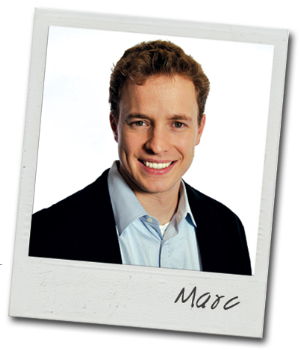 Session 3 – Against Apathy
Marc Kielburger
Co-Founder, Free The Children;
Co-Founder & Co-CEO, Me to We, Toronto, Ontario
At the age of 18, co-founded Free The Children with his brother Craig Kielburger
The world's largest network of children helping children through education, Free The Children has built more than 650 schools and school rooms in developing regions
Co-founder and Co-CEO of Me to We, a social enterprise providing better choices for a better world including international volunteer trips, leadership training programs, a socially conscious clothing line and resources that address issues of positive social change
A Rhodes Scholar with a law degree from Oxford University, he graduated magna cum laude from Harvard University
Session Notes
Interviewed by Christine Caine
Started as 12 12 year olds, now 1.7 million members
They build schools around the world.
#1 reason girls don't attend school in Africa is because they need to get water.  From there they started doing water projects.
Started doing health care, and later doing micro-loans.
They are also empowering kids in the developed world to help those in need.
What type of legacy do you want to leave?
We don't sell something tangible, we sell hope.
Why co-lead? 2 leaders are better than one.
We are really good at 2 things: communication and alignment.
Showed "We Day" video
Gift + issue = better world.
Let young people know everyone has a gift, help them find their gift.

Look for young people to have empathy.
Show not tell
Shameless idealism

Talked about the importance getting teens out of their comfort zone on short term mission.
Showed video of getting water in Kenya
We can do no great things, but we can do small things with great love. -Mother Teresa
We are the generation that we've been waiting for.
What impacted you from Marc?  What action will you take as a result?