2012 Global Leadership Summit Session 2b: Jim Collins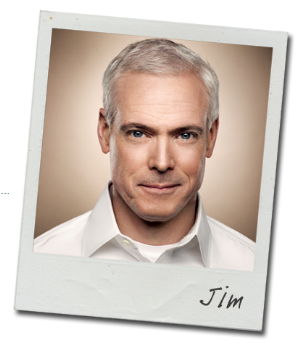 Session 2 – Great By Choice
Jim Collins
Nationally Acclaimed Business Thinker and Author
Relentlessly curious student of enduring great companies, he is the author of the leadership classics Built to Last and Good to Great
Groundbreaking researcher and founder of his own management research lab in Boulder, Colorado
Former faculty at the Stanford Graduate School of Business
His newest release, Great by Choice, answers the penetrating question, Why do some companies thrive in uncertainty, even chaos, and others do not?
Session Notes
Level 5 leader – x factor of a great leader is humility combined with will
fantastic discipline

2 approaches, 1) we'll march when conditions are good, 2) we'll march no matter what
Fantastic discipline also includes not overdoing it. Have capacity to face the unexpected.
Southwest airlines stock has produced the best return from 1972-2012. In 1996, when 100 cities wanted Southwest, they came into 4 so they wouldn't' be over-stretched.
Every church and business should have a "20 mile march."
What is our "20 mile march?"
"20 mile march" idea is all about consistent, consecutive performance.
What do we need to do today so we can hit our "20 mile march" consistently?
The signature of mediocrity is inconsistency.

imperical creativity

Scott bet his expedition on motor carriages which were untested & cracked.
Amundsen lived with Eskimos & learned dogs would be better than horses for South Pole expedition
"Fire bullets then cannons" – Launch small creative ideas, when one hits then invest more resources.
The marriage of creativity and discipline. Discipline should amplify creativity rather than stifle it.  

productive paranoia

The only mistakes you can learn from are the ones you survive.
Successful companies have a high cash to assets ratio.
Take paranoia and translate it into preparation and buffers.
If you're only strong when conditions are good that's malpractice.

SMaC – Specific, Methodical and Consistent
The greatest danger is not failure but to be successful and not know why.
Change your SMaC only based on empirical data.
Preserve the core but stimulate progress. Separate values from practices.
Think of an event that a) you didn't cause it, b) potentially significant consequence, c) surprising result. How did you as a leader perform in those circumstances?
What is the role of luck in success?  He decided to define and study luck.
The key is to see luck as an event that a) you didn't cause it, b) potentially significant consequence, c) surprising result.
1) Are these 10x winners luckier? No.
2) What did they do in response?
It's not a matter of whether you will face those events but what you do with them.
Thousands of people could have created Basic for the first PC. Bill Gates did it.
Life is people and time with the people you love.
What is your "return on luck?"
Great leaders take advantage of the big, unexpected events both good and bad.
Greatness is not primarily a function of circumstance but rather discipline and conscious choice.
3 qualities of a great organization

superior performance relative to your mission
makes a distinctive impact
achieves lasting endurance beyond any one leader

An organization is not truly great if it cannot be great without you. 
Thanked Bill Hybels
I hope you will all commit to being a part of something great and enduring.
It is impossible to have a great life without having a meaningful life.
What impacted you from this session?  What action will you take as a result?