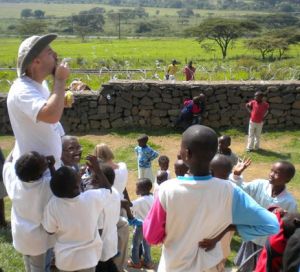 It's hard to believe that after all the time, effort, and prayer that went into preparing for our trip to Kenya, the trip is now behind us. The 13 days just flew by.
If you didn't have a chance to read the blog posts, here are the links:
I'm still jet-lagged and trying to process the experience, but a few thoughts…
1) The Children and Staff of Springs of Hope are Amazing!
When Jennifer and I went to Kenya 2 years ago, the orphanage was still under construction. It was just amazing to see it full of smiling children and caring adults. It is everything I could have ever hoped it would be. So full of life!
2) Our Team was Awesome!
Two years ago, the "team" was just Jennifer and I. This time there were 6 of us. It required a lot more work to prepare and it was a lot more complicated to coordinate. (The phrase "herding cats" made our trip quote book) But it was such a rich community experience. It was so awesome to see how God used each person's gifts and personality. It was so cool to see the people of our team praying for each other, helping each other, and encouraging each other.
3) Ministry is Hard in Nakuru.
In the short time time we were there…
Daniel, who is like the COO of Springs of Hope was only 2 weeks removed from losing his wife during child birth.
Both vans had their transmissions go bad.
All 4 wheels were stolen off one of the vans.
Molly had to fire both of the guards who were supposed to be on duty during the theft.
A wonderful young woman who had just been hired, decided on her second day that Springs of Hope was not the right fit for her.
That same woman later passed out while on the job and had to be taken to the hospital.
Every day there were people in the community asking for help as they struggle with poverty and/or AIDS.
4) God is Doing Some Remarkable Things through some Remarkable People.
Despite all the struggles, obstacles, and set-backs good things are still happening. It was so inspiring to see Molly, Daniel, Tony, Pastor Ben, Pastor Christopher, Pastor Chochoi and others in action. They are doing so much to help people and point people to God with so little.
It motivates me to want to do and be more than I am now. I'm not sure what that means, but I know some things have to change. I'm continuing to wrestle with that.