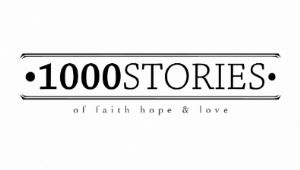 Donald Miller's most recent book, A Million Miles in a Thousand Years (review), challenges readers to live a better story. Miller writes:
If you watched a movie about a guy who wanted a Volvo and worked for years to get it, you wouldn't cry at the end… you wouldn't tell your friends… The truth is you wouldn't remember that movie a week later… But we spend years actually living those stories.
You don't have to imagine watching such a movie. Thanks to the folks at Volkswagon, you can watch this commercial.
Kind of funny, but as I think a little more about it, it's pretty sad actually. Many of us live boring, unmemorable lives. In fact, many of us put considerable effort into making our lives as comfortable and risk-free as possible.
But as Donald Miller explains in A Million Miles, the same things that make for a great movie also make for a great. For a story to be great, the protagonist has to want something really big – bigger than himself – and overcome big obstacles to get it. And the same is true about life, if you want to live a great story, you have to strive for something really big – bigger than yourself.
I'm committed to live the best story I possibly can. How about you?
I'm thrilled every time I hear someone say they want to live a better story, but let's think bigger…
What if an entire church chose to live a better story, both individually and as a community?
That's what my church has chosen to do. We are not a big church – just under 500 people attend on an average weekend – but our theme for the next two years is 1,000 Stories of Faith, Hope and Love.
Over the next two years we are going to challenge, encourage, and provide opportunities for 1,000 people in Clearwater, Florida, Haiti, and Kenya to live a better story. And then we're going to tell those stories to honor The Great Story Teller and inspire others to live a better story.
The Other Half of the Story
In our American Christian culture, we don't usually think about God as The Great Story Teller. If you're an American Christian, think about the songs you sing and the sermons you listen to (or preach). More than likely what comes to mind are themes of God as our healer, our provider, our comforter, and our savior. Those are all restorative aspects of God. We come to God with our pain and brokenness and look to him to make everything all right.
We are all messed up people, and so I don't want to downplay the restorative attributes of God. But they are only half of who God is and half of what life is supposed to be about. If we only look to God to save us and restore us, we have only gotten back to even, back to square one.
We are meant for more than that. We are called to love God and love others. Love involves putting other first, giving, sacrifice, taking on challenges, showing others the way to God, seeking justice for those facing injustice, caring for orphans and widows, and helping the poor.
What I love about 1,000 Stories of Faith, Hope, and Love is that it makes it clear that we are not just about finding restoration, safety, and comfort in God, but instead we are about relying on God's power, wisdom, and love as we sacrifice our time, money, comfort and safety to live a remarkable story.
The First Three Stories
Below I've embedded video from the service in which our pastor explained our vision for 1,000 Stories of Faith, Hope, and Love. If you'd like to see your church and the people in it living a better story, it's worth watching the whole 50 minutes. But, if you're short on time, go ahead and just watch the first three stories, which are incorporated into the video at these times:
Dan & Patsy's story: 13:35-16:35
Rahab's story: 22:53 – 24:27
Steve, Laura, & Sarah's story: 38:10-41:00
I'm grateful to be a part of a church that has caught the vision for living better stories, and I'm grateful to Don Miller for giving insight into what makes a for a great story, providing a common reference point in A Million Miles, and inspiring us all to live better a better story as individuals and as a church.