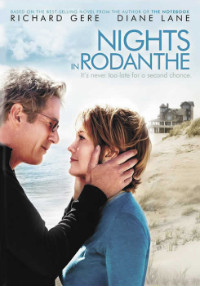 Last month, my wife, Jennifer, and I had the opportunity to spend a week together without kids in Savannah, Charleston, and the North Carolina Outer Banks.  While driving along the Outer Banks one day, we passed through the town of Rodanthe and saw the house that was featured in the 2008 movie Nights in Rodanthe, staring Richard Gere and Diane Lane.
Neither of us had seen the movie, so a couple of days ago we rented it.
If you're a romantic, you'll probably hate the ending, as you probably do of all Nicholas Sparks stories.  But it's good story about love and personal transformation.
There's a touching scene at the end of the movie when Diane Lane's character, Adrienne, is tenderly talking with her teenage daughter, Amanda, and she says: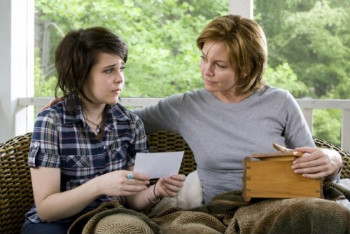 "There's another kind of love, Amanda. One that gives you the courage to be better than you are, not less than you are. One that makes you feel that anything is possible. I want you to know that you could have that. I want you to hold out for it."
Wow!
You know, I think she's right.
Chances are there are some people in your life that you love but feel like you have to be a certain way with them to really be accepted.  So, you conform to their expectations.  Maybe it's the expectations of a friend, or your parents, or your significant other.  But the end result is by conforming you've become less than you were meant to be.
Sometimes those expectation are not even real.  Sometimes they're assumptions.  Sometimes we conform to who we think we ought to be. Usually it's out of fear.  Fear that we'll disappoint someone.  That they'll leave.  Maybe we've made assumptions about God's expectations for us.
Or maybe you're the one placing the expectations on others, trying to control who they are.  Maybe you get upset with your friends, your spouse, your kids when who they are or what they do messes with how you envisioned your live.
Are you forcing your kids towards the career, interests and personality you want them to have because you think that's best for them? Or do you love them enough to make them feel like anything is possible?
Do you love your wife as long as she cares for the kids and supports your career?  Or does your love enable her to pursue her God-given dreams as well?
Is there someone close to you for whom you're always conforming or feeling like you're walking on eggshells around them?  Maybe it's time for a conversation.
Do the people you love have the courage to be better than they are? Do they feel like anything is possible?  If not, maybe you need to do some soul searching.  Maybe you need to let go of some fear and control.  Maybe you need to release them and really love them.
There is another kind of love.  I want you to hold out for it.  From others and from yourself.