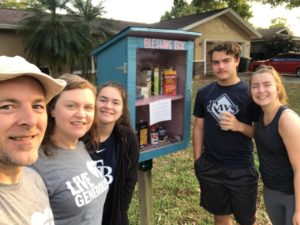 During the COVID-19 pandemic, our family has been looking for creative things to do together as well as ways we can connect with our neighbors and help those who may be in need.
I don't recall exactly how we came across the idea for a free little pantry, but we decided to do this as a family project.
Jen and I went to Lowes to get supplies…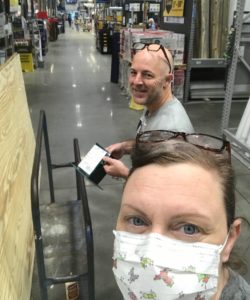 Aidyn helped with cutting the wood (but I forgot to take a picture.) When I tried to cut the wood by myself, this is what happened…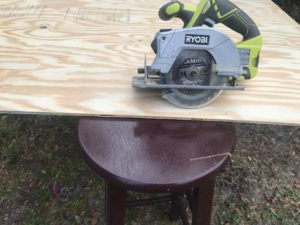 Constructing the Blessing Box…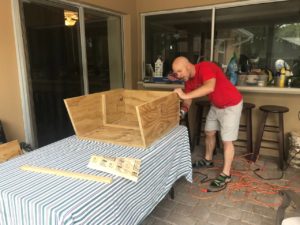 Ainsley's experience replacing roofs on youth group missions trips came in handy…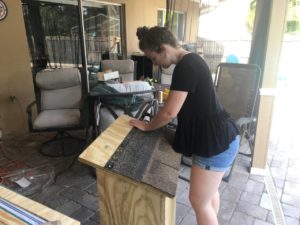 Aryn chose the paint colors and did most of the painting…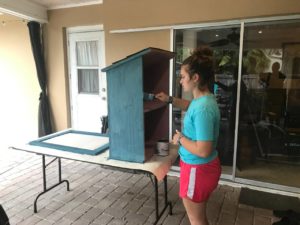 And this is the end result…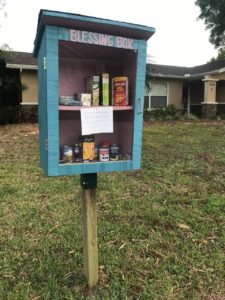 We added this note to the Blessing Box so people understand the purpose behind it and how they can give, receive, or contact us…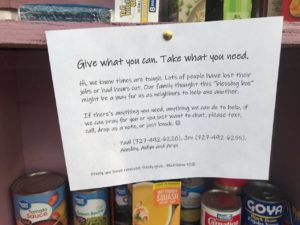 In addition to canned goods, we also added some toiletry items, and a couple of bibles.
We're excited to see how God uses this!
If you have any comments, questions or want to build a Blessing Box / Little Free Pantry yourself, post a comment below and let us know.