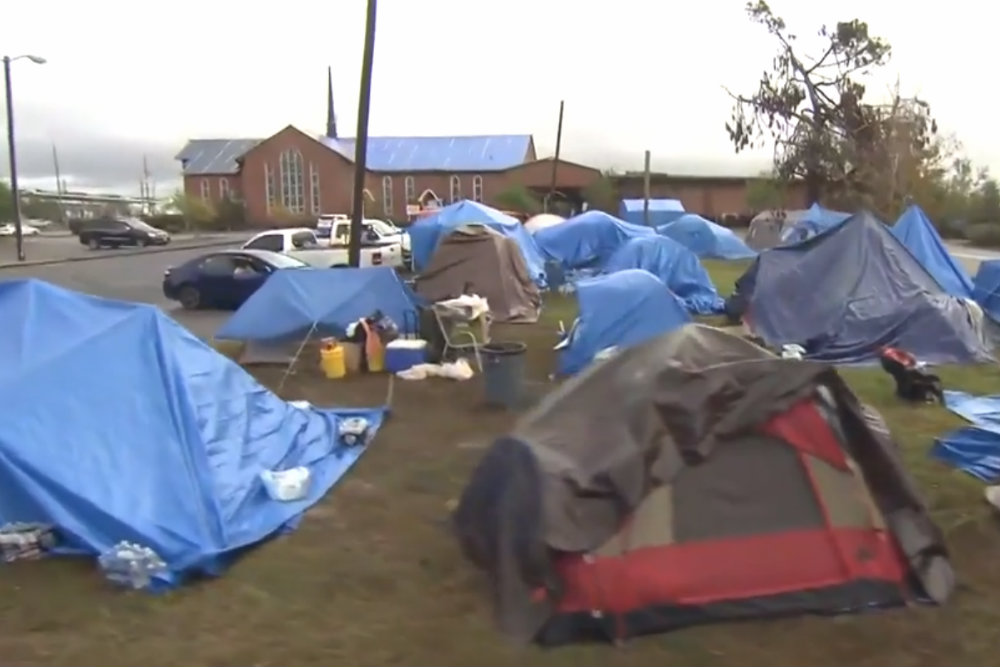 Remember Hurricane Michael?
While most of the news media and our collective attention has moved on to fires in California and election recounts, hundreds of thousands of people in north Florida are still struggling to deal with the effects of Hurricane Michael 5 weeks later.
CBS News aired the video at the top of this article yesterday. (Skip the first 30 seconds which is about the election recount)
I spoke yesterday with a woman from Altha, Florida, a tiny rural town 60 miles west of Tallahassee, who said things are worse in the smaller towns because FEMA and large relief charities haven't gotten there yet.
Most homes suffered some damage. Families whose homes were completely destroyed are living with families whose homes lost windows and parts of their roof, homes that may eventually be condemned. Even people whose homes experienced only "minor" damage are seeing mold and mildew, and are struggling to keep them livable.
Our Family
Our kids have the week of Thanksgiving off of school, and Jennifer doesn't have to work Monday or Tuesday, so Sunday afternoon after our church gathering has wrapped up, we're going to drive up to Marianna, Florida.
Our plans are still a bit of a work in progress. We have the opportunity to work with First United Methodist Church of Marriana doing debris removal. We may also help a church that is distributing relief supplies and doing debris removal in Altha.
Beyond that we are open to wherever the Lord leads us.
Scouting Future Trips
The trip will be relatively short, and I see it in part as an opportunity to meet people and look for opportunities for future trips either for our family, our church family, and others who may want to help and encourage those still struggling in the aftermath of Michael.
It's going to take years for people in the Panhandle to recover. We want to be among those who let them know they haven't been forgotten by God, and that the Kingdom of God is among us, in those who call Jesus their king.
If You'd Like to Help…
Pray. Mostly for the people impacted by Michael. But also that our family would be led by the Holy Spirit and be a help and encouragement to the people we meet.
I was told what is most needed now are cleaning supplies (mops, buckets, cleaning solutions that kill mold), gift cards, and money. We won't have much space in our van, but if you want to donate any of these things, we'll give them to the churches we work with so they can distribute them to the people who need them.
If you'd like to go with us, let me know. There were a couple rooms still available at the hotel we're staying at when I booked yesterday.
I'll do my best to post updates to Facebook during the trip.
[occ_mc_pkl_form]