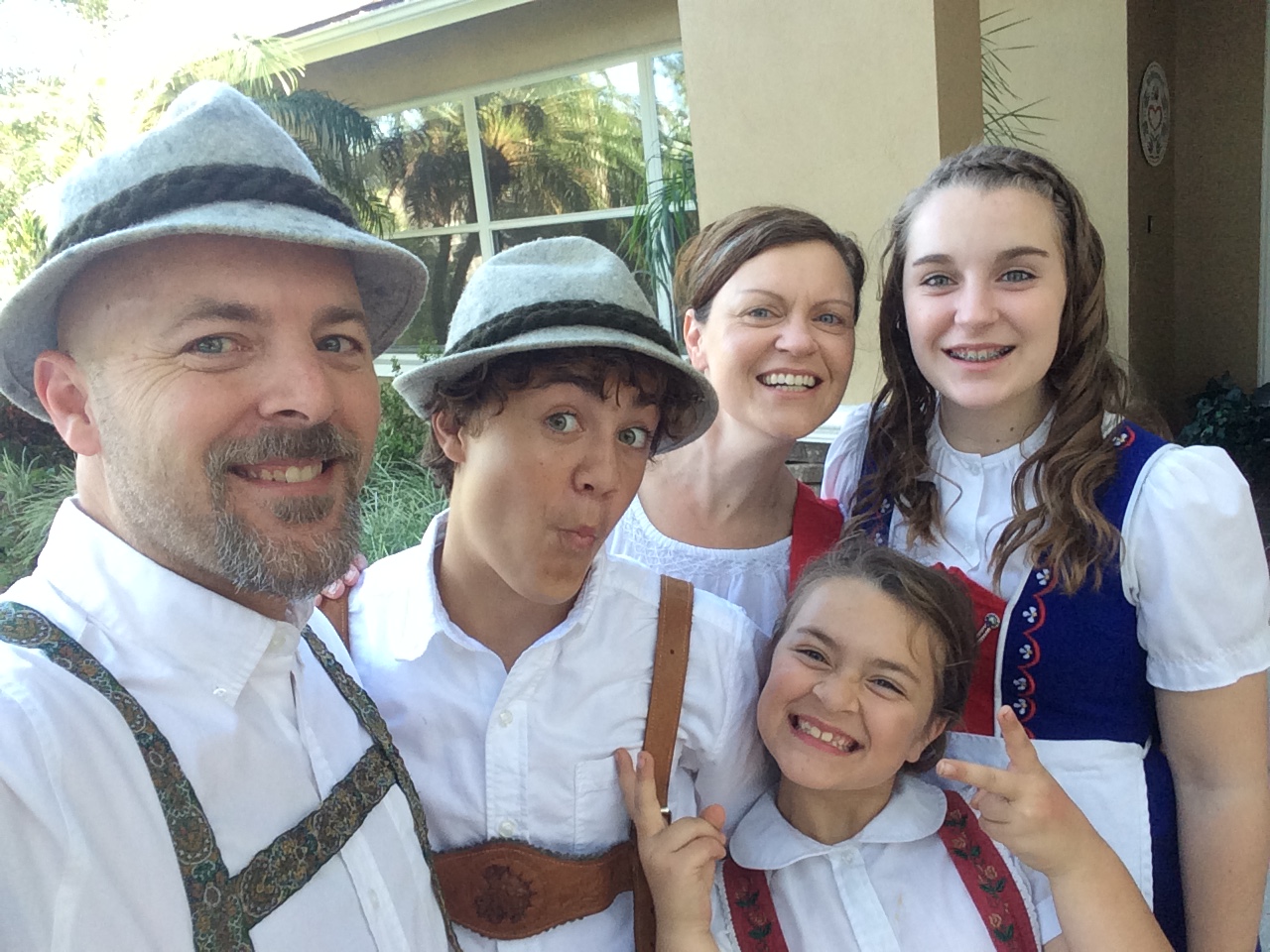 Tomorrow,  our family will host our 19th Annual Steinbrueck Oktoberfest.  What started as a church small group activity in our first apartment back when we were newlyweds, has grown into an epic party that tests the capacity of our average-sized home.  One year I think we topped 150 people.
While I love hosting Oktoberfest and have a great time every year, there is one thing I really hate about it.
But first let me tell you what I love about it and why we do it.
We love people. I believe there is an epidemic of loneliness in our society.  People don't talk to their neighbors.  Most are not involved with charities or community groups.  Fewer people are involved in church.  Oktoberfest is an opportunity for us to reconnect with people we don't see that often.  But more importantly it's a chance for others to hang out with some friends and maybe make some new friends.  I love seeing people of different background get together. I love seeing my soccer friends talking with my church small group friends and my neighbors hanging out with my extended family.  Relationships are essential for a rich life.
We love Jesus. Through Jesus we can be forgiven and free from guilt.  He gives us a sense of purpose beyond ourselves, guidance for this life, and a sense of peace that He loves us and has our best interests at heart.  He invites us to have an ongoing relationship with Him.  It's not about church, it's not about religion, it's not about rituals, it's not about trying to follow rules or act like you're perfect.
Jesus did not hang out with the religious leaders or isolate himself within a church.  He went and hung out with ordinary people.  He even loved people who were considered outcasts like the poor, those with contagious diseases, prostitutes, tax cheats, and immigrants.  He didn't hang with them to preach to them or tell them to shape up, but because he genuinely cared about them no matter what their current situation and wanted to show them that they matter to God.
Oktoberfest is an opportunity for our family to hang out with people who have not experienced God's love in their lives and show them that we care about them and they matter to God.
This year, we're also raising awareness and money for our friends at House of Blessings, an orphanage in Calabasse, Haiti, which which sustained some moderate damage from Hurricane Matthew last month.  Here's a video slideshow from our trip last year:
We will have Bagay Ki Bon bags, made by women who work in the House of Blessings sewing center, available to buy. (They make great Christmas gifts!)  And we'll also pass along any donations to House of Blessings.  You can also donate online.  For those who are coming, we ask you to consider donating what you might spend on dinner and entertainment for a night out.
Oh and, um, we also like beer and brats and watching our friends do the chicken dance with reckless abandon. 🙂
The one thing I hate about Oktoberfest is…
we can't invite everyone we'd like to.
After Aryn was born, we decided to scale things back a bit (tomorrow we expect "only" about 80 people).  At the same time, we continue to make more friends, particularly at Journey Community Church.  If we invited all our Christian friends, we would probably have to rent out Ruth Eckerd Hall.
It's even more awkward now that I'm connected with so many people through Facebook and Twitter.  There are lots of people who have been to Oktoberfest in the past who we didn't invite this year.  I feel if I tweet/post about it, people who weren't invited will resent it.  At the same time, if I didn't tweet/post about it, it would feel like I was trying to hide something because it's a big part of our life this week.
If you are one of those who didn't get an invitation, chances are you've already experienced the love of Jesus in your life and you're already connected in community.  I hope you understand why we want to make room for those who haven't and aren't.
If you are coming to our Oktoberfest tomorrow, awesome!  We're looking forward to seeing you!  I hope you'll keep in mind why we do this and be intentional about stepping outside of your circle of friends to meet some people you don't yet know.