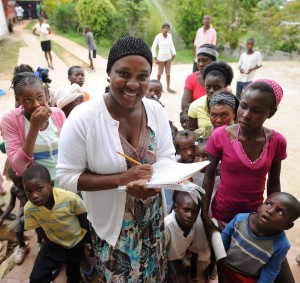 In 11 days (Oct 10-17), I will be traveling to Calebasse, Haiti with a team from Journey Community Church to serve at the House of Blessings orphanage.
House of Blessings is home to 14 children in the mountains southeast of Port-au-Prince. Our team will be…
Transporting much needed supplies that are not readily available in Haiti
Building a wall to improve the safety and security of children and staff
Love and encouraging the children, staff & people in the community
You can read more about House of Blessings and our trip here.
It's been 4 years since I last served on a short-term missions trip (Springs of Hope, Nakuru, Kenya). I'm both excited and a little bit nervous. I've heard the poverty, corruption and potential for civil unrest in Haiti make Kenya seem like a first-world nation.
I am going to be blogging and sharing pictures on behalf of our team. I encourage you to go to the Journey blog and subscribe so you automatically get an email notification when there's a new post. I am also going to be blogging here on LiveIntentionally to share with you some of my personal thoughts as I prepare to go.
If you'd like to help support House of Blessings, our team, or me personally, there are a few ways you can do that…
Here's a list of supplies that can be donated for our team to take to House of Blessings
Our team is doing a raffle to raise support. Drawing is Sun, Oct 10, so let me know ASAP if you'd like to buy some tickets.
I set up a GoFundMe page where you can donate towards my contribution to this effort.
I'm behind on raising support for the trip ($120 thru GoFundMe plus another $100 offline, so only $220 of the $1,000 needed). I'd appreciate any financial support you can provide, even chipping in $10 that would be awesome!
Most of all, I would appreciate your prayers for House of Blessings, for our team, for my family while I'm away, and that God would prepare my heart to be open to whatever he has in store for us.
Thanks for your support and stay tuned for more. 🙂