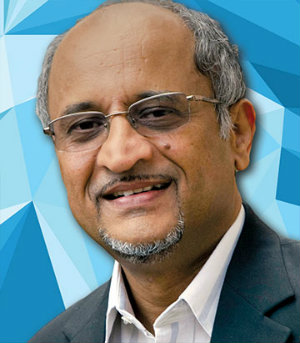 .
Senior Pastor, Assembly of God Church, Kolkata, India
SESSION 7: The Power Paradox
Chairman of the Centre for Global Leadership Development in Bangalore, he is active in shaping India's future church leaders
A board member for World Vision India and Chairman of the Board for Bombay Teen Challenge, his ministry focuses on evangelism in a multi-faith context as well as engagement with the major social issues facing his country
A pioneering pastor, author and scholar who received his Ph.D. from Oxford Centre for Global Mission Studies
The church Ivan pastors reaches 4,000 attendees in eight language sections each week and runs an outreach that provides education and basic nutrition to thousands of children in the city slums
Session Notes
70% of India's population is under the age of 35
Very little good has been said about Calcutta throughout history.
How do you live with so many needs around you?
"Power" is a polarizing word – some view it as success, some view it as the source of corruption…
Paradox… John 13:1-5
Power Paradox: A leader must be able to wield power, real power, in order to lead effectively. She must, however, at the same time [be willing to make herself vulnerable or powerless]
Knowledge power

If knowledge is power, then knowledge of the saving grace of Christ is the ultimate power.
Knowledge power can lead to arrogance.
Are you clinging as tightly to the serving basin as you are to the scepter of power.
How am I stewarding my knowledge power as a leader?

People power

People power (influence) is often used to manipulate or control.
Are you using people power to empower or control others?

Kingdom power

We used kingdom power to confront evil.
If you know the right thing to do and do not do it, that is evil (James)
Story of Christians who cared for the body of a prostitute who had died of AIDS… there is now a church of hundreds meeting in the red light district.

I do not have to be a Christian Terminator and single-handedly wipes out evil from the world.
"I will boast all the more gladly about my weaknesses… for when I am weak, then I am strong."
When you feel the weakest, that is when you really are the strongest.
Power is a sacred trust to build up.