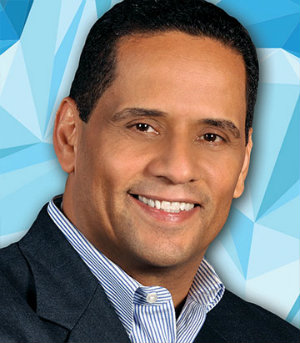 .
Senior Pastor, New Life Covenant Church; TIME's 100 Most Influential People 2013
SESSION 6: Heart Session: A Grander Vision
Under De Jesús' leadership, New Life has grown from 120 to more than 17,000, and is known for outreach ministries to the homeless, prostitutes, drug addicts, gang members and the broken-hearted
De Jesús was featured on TIME's April 15, 2013 cover, The Latino Reformation, which explored the growth of Latinos in Protestant churches across the U.S.
Vice President of Social Justice for The National Hispanic Christian Leadership Conference, which serves 18,000 churches
A graduate of Trinity University and North Park Theological Seminary
Session Notes
We cannot allow prayer to be a crutch (excuse) not to do anything.
Police came to his church and asked for help with prostitution problem. They bought a farm and 500 women have been helped.
Ezekiel 22:30 I look for someone among them who will build up the wall… stand in the gap…
You must see your entire community as your church
Asked his assistant to hire 5 prostitutes. Paid them for their time, brought them to dinner, told them about Jesus. It changed their lives.
Once a problem in your city has been revealed, you are moved to action.
1) Nehemiah prayed

Prayer is good, but it has to move us

2) He planned

We've gotta get out of the huddle

3) He proceeded
4) He persuaded

There will always be opposition.
This is a season to release our lay people into our cities, into the gaps

"Courage is an inner resolution to go forward despite obstacles. Cowardice is submissive surrender to circumstances. Courage breeds creativity; Cowardice represses fear and is mastered by it.Cowardice asks the question, is it safe? 

Expediency ask the question, is it politic? Vanity asks the question, is it popular? But, conscience ask the question, is it right? And there comes a time when we must take a position that is neither safe, nor politic, nor popular, but one must take it because it is right." -Martin Luther King Jr.
Bill Hybels
Wrapping up Grander Vission session…
This is the place where my great gladness meets the world's great need. -Frederick Buechner
Are you living out the grander vision that God has custom designed for you?
We are God's workmanship…
What does your satisfaction ledger look like?
You were created on purpose for a purpose that will bring deep fulfillment and satisfaction.
Take a step of faith…
Pray and ask God to speak to you.