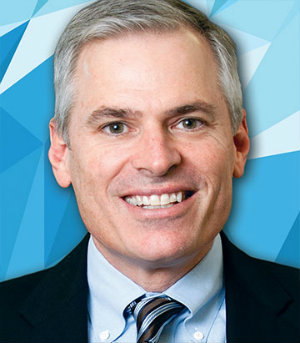 .
Best-selling Business Author; Founder and President, The Table Group
SESSION 4: The Most Dangerous Mistakes Leaders Make
Author of ten business books with more than three million copies sold, including The Advantage: Why Organizational Health Trumps Everything Else in Business
A leading organizational consulting firm, The Table Group advises clients with ideas, products and services to improve teamwork, clarity and employee effectiveness
Named as one of The Gurus You Should Know, Fortune Magazine and America's Most Sought-After Business Speakers, The Wall Street Journal
Patrick continues to be one of the Summit's most requested speakers
Session Notes
Mistake #1: Becoming a leader for the wrong reason

If a person doesn't have a cause or a reason, they want to be a leader because they want to be known as the one who change the world
A true leader wants to sacrifice themselves for the cause even if there may not be any personal ROI.
I'm tired of hearing about servant leadership… because I don't think there's any other kind.

Mistake #2: Failing to embrace vulnerability

"Never let them see you sweat…" No, the people around us already know we're sweating before we do.
When we fail to embrace vulnerability people will not trust us.
When the leader is not willing to be vulnerable, it's time to say the Serenity prayer. 🙂  Seriously… speak to the leader privately.
When you're willing to be vulnerable, people will walk through walls for you.
It's tough to be pastor and manager at the same time.
If you're not willing to be vulnerable as a pastor, you'll have much bigger problems than not making your numbers.

Mistake #3: Making leadership too important

We can get caught up in our identity as a leader and lose sight there are other aspects that are more important (child of God, spouse, parent)

The thing all 3 mistakes have in common – pride

The antidote is humility
By inventing humility as a
Do I think my success as a leader comes down to bringing something into existence or being docile to the will of God even if that leads to failure?