2014 Global Leadership Summit Session 1: Bill Hybels #GLS14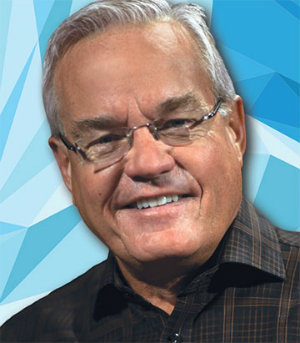 .
Founder and Senior Pastor, Willow Creek Community Church
SESSION 1: Opening Session
Founded The Global Leadership Summit, now in 650+ cities and 105 countries
Senior Pastor of Willow Creek Community Church, a pioneer in contemporary church strategy and one of America's largest churches with more than 25,000 weekly attendees
Committed to developing and mentoring leaders worldwide, including those in the most difficult, overlooked and under-resourced countries
Best-selling author of more than 20 books including Courageous Leadership, Axiom and Simplify (August 2014)
Session Notes
Hard fought leadership lessons
Leaders are visionaries by nature. We see pictures of the future that produce passion.
Leaders with the highest levels of achievement often have the lowest awareness of the spirit of the team
God treasures people more than visions.
1) Use an outside agency to evaluate engagement levels.
2) Own the culture turnaround (don't delegate to HR)

Your culture will only ever be as healthy as the senior leader wants it to be.

3) Mandatory training for everyone who leads or manages people.

People join organizations; they leave managers.
You will never reach your full potential as an organization unless every manager is leading and loving people well.

4) Raise the level of candor in annual performance reviews.

Tell people what they should start… stop… continue…
3Ms: Move something ahead. Modify what isn't working. Motivate the people you lead.
Everyone wins when a leader gets better.

5) Ruthless commitment to resolving relational conflict

"Reconcile" book.
View conflict as an opportunity to strengthen a relationship.

In Christian orgs, only 54% of employees are engaged. In corporate America only 30%.
Great leadership is by definition relentlessly developmental.

5 top was to develop emerging leaders – Bob Ikinger (sp?)

1) put them in high challenge roles
2) assign to a short-term task force

success or failure must be possible
emerging leader must take full charge
must work with a wide variety of people
must involve real pressures and a deadline
end product must be evaluated by senior leader

3) Real time feedback
4) Coaching and mentoring
5) Classroom courses and seminars

Resourcefulness is one of the greatest weapon in a leaders arsenal.
"Figure it out and don't call me" 🙂
Resourcefulness requires determination, creativity, collaboration and ability to learn. (not a direct quote)
When is the last time you assigned an emerging leader to a high-challenge task force to evaluate them?

Find and develop leaders with a legacy mindset

Shepherd parable… discern between hireling-types and ownership-types
Hirelings have a short-term, ladder-climbing mindset, don't sacrifice for long-term goals.
Legacy leaders address long-term culture, sustainability issues.
"Forgiven much, worship much."
God has given you enormous freedom to choose what to do with your "dash." You can choose to lead small and safe – you can choose to be a hireling – or you can be a legacy leader who leaves something beautiful behind.
No one drifts into legacy leadership; it takes intentionality.
What do you want your legacy to be?

Endurance

James 1:12
The grander the vision, the greater the price tag.
The grandest vision ever was the redemption of humanity. It cost Jesus his life.
Need solitude breaks when I'm not responsible for other's happiness.
It's hard to hear God at Mach 2
If you lower the ambient noise in your life and pursue solitude, you can hear and experience the voice of God.
Story of Canadian woman trying to cross Atlantic in a rowboat. Radioed for help. Help provided by Queen Mary 2.
We have a Queen Mary-sized God… near to the broken-hearted… radio for help.