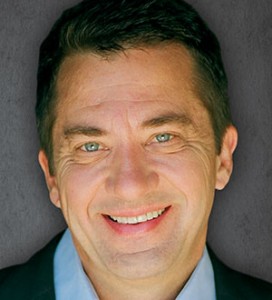 Acclaimed Leadership Expert, Best-selling Author
Session 7: Reversing the Death Spiral of a Leader
Imparting practical and effective wisdom for improving leadership skill and workplace performance, he is the author of more than 20 books, including the four-million sellingBoundaries series
His executive coaching and consulting practice works to improve the leadership capacities of CEOs and their executive teams, helping them implement culture and performance strategies
Frequent contributor to CNN and Fox News Channel
As a clinical psychologist and businessman, he built a company which operated 40 successful medical facilities across the western United States
Session Notes
Leaders don't blame they take ownership.
Leaders do hard things and take charge.
The hardest thing a leader has to be ridiculously in charge of is him or herself.
Why do leaders spiral out of control of their leadership of themselves?
Hire the optimistic black sheep
#1 trait for leaders to get from here to there is belief
Everyone starts out believing they can get from A to B, but somewhere along the way they face a situation they can't control and that begins the downward spiral.
We were designed to live in a cause and effect world.
The brain begins to change…

1) Personal – interpret it as "I'm not good enough"
2) Pervasive – it's not just that one, it's everyone
3) Permanent – it's always going to be this way, it's never going to change

Science and the bible always agree in a place called… reality.
How to get out of the downwards spiral? Reverse the 3 Ps.

1) Log your negative thoughts and dispute it. (If you're a person of faith, cite scripture)

Everything is not bad, there's some good in your life.
Every great movie has crisis scenes. Remember, your life is a movie not a single scene.

2) Get back in control

Create 2 columns, in 1 right down what you can't control. Then write in the other column the things they can control.
Everyone has control of something. There's always something you can do.

3) Connect

Your brain runs on 3 things – oxygen, glucose, and relationships
The opposite of bad is not good, the opposite of bad is love.
When you're connected with others, you stop think about what's good and bad and start doing things.
Study w monkeys, just by putting the monkey's buddy in the cage, their stress level dropped by 50%

What God wants in you is an "I'll find a way" attitude.