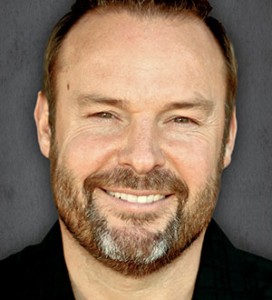 Co-Senior Pastor and Teaching Pastor, North Coast Church
Session 3: Right Title…Wrong Kingdom
North Coast Church is the Evangelical Free denomination's largest church with 9000+ attendees, 25 services and multiple campuses
One of four Senior Pastors in North Coast's innovative co-leadership system, considered a ground-breaking model for churches globally
A uniquely-gifted Bible teacher, his authentic narrative style has facilitated North Coast to grow both larger and younger
Passionate about developing communication gifts in young leaders, he serves as Adjunct Professor at Bethel College, and was formerly Campus Pastor at Azusa Pacific University
Session Notes
Story of David and Goliath. Goliath was calling out Saul and Saul knew he wasn't up for it.
Spiritual leadership will always be different from secular leadership.
"Saul kept a jealous eye on David."
Sometimes when we lose our title, we gain our character and our usefulness for God.
We have to keep in mind… whose kingdom is this?
Mark 10:42-45
It's not about greatness but serving others.
You serve your staff, you make them better.
Insecure leaders need that title and position, but a secure leader will pick up the towel and serve.
Are you asking me to give up my title?  No, Jesus is.
North Coast has a shared leadership structure – 4 senior pastors who share that title.
We don't care who teaches the message as long as the message is being taught.
Shared leadership is not for every leader. This is only for those who want to be great.
We have a  lot of personality-driven ministries whose boards are worried about succession. Who can we get to fill the seats?
Why are young leaders leaving? Because we (older leaders) are there.
It all comes down to pride and ego.
3 questions:

1) Do you have room in your chariot for a David or Joseph?
2) Do I expand His kingdom or my reputation?
3) What difference is the Holy Spirit making in the way I lead?

Romans 12:1-2
If a non-believer had my job and my skill set, would they be doing it differently? That answer better be yes.