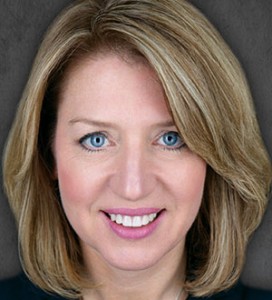 President, The Wiseman Group
Wall Street Journal Bestselling Author, Leadership and Strategy Consultant
Session 3: The Multiplier Effect
Former executive at Oracle Corporation, a Fortune 100 company, she held positions as Vice President of Oracle University and as the global leader for Human Resource Development for 17 years
President of the Wiseman Group, a Silicon Valley leadership development firm
Contributor to Harvard Business Review and author of the best-selling leadership strategy book, Multipliers: How the Best Leaders Make Everyone Smarter
Liz coined the term "Multipliers" to describe leaders who amplify the intelligence of others utilizing specific practices to deliver twice the performance for their organizations
Session Notes
There's more intelligence in our organizations than we can see or are using.
Multipliers – you use your intelligence to amplify talents of those around you.
When you lead like a multiplier, people around you literally get smarter and more capable.
The difference between pressure and stress. (William Tell example). If you have control, you feel pressure. if you have no control you feel stress.
What did your diminisher do?  Criticize, put me in a box, punish, micromanage, didn't listen
How much intelligence did he/she get out of you?
 43% (survey average)
What did your multiplier do? Encourage, empower, gave freedom, trusted, asked questions
What % of your capability did he/she get out of you? 91% (survey average)
Multipliers believes people are smart and they're going to figure it out.
Diminishers are focused on getting their ideas & intelligence out. Multipliers are focused on getting the ideas and intelligence of others out.
Diminisher: empire builder, tyrant, know it all, decision maker, micromanagers
Multiplier: talent magnet, liberator, challenger, debate maker, investor
Multipliers create ownership.
Working for a diminisher is exhausting and frustrating. Working for a multiplier is exhausting and exhilarating.
Is it possible we do our greatest damage when we act on our most noble intentions?
Accidental diminishers:

The idea guy
The always on guy – sucks all the oxygen out of the room
The rescuer – prevents people from learning & growing
The pace-setter – people hold back when they feel they can't keep up.
Rapid responder –
The optimist – can gloss over the problem, be unrealistic

Church leaders were polled. Most likely diminisher – rescuer
What can you do to be more of a multiplier?  Ask more questions. Bark fewer orders.
At the top of the intelligence hierarchy is not the genius but the genius-maker.