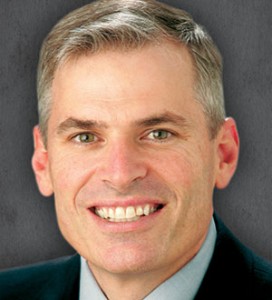 Founder and President, The Table Group; Best-selling Author
Session 2: How to Lose Your Best People
Named as one of The Gurus You Should Know, Fortune Magazine and America's Most Sought-After Business Speakers, The Wall Street Journal
A leading organizational consulting firm, The Table Group advises clients with ideas, products and services to improve teamwork, clarity and employee effectiveness
Author of ten business books with more than three million copies sold, including The Advantage: Why Organizational Health Trumps Everything in Business
Patrick continues to be one of the Summit's most requested speakers
Session Notes
As a leader you're a CRO – Cheif Reminding Officer – more than anything.
People leave their jobs because they're miserable.
3 signs of a miserable job
1) Anonymity

Story a/b an NFL coach who didn't think it was his job to get to know his players personally.
Story a/b ER doctor who ask his intern to get to know orderly.
When we as leaders don't take the time to get to know our people, we might as well be taking money out of our pockets and throwing it in the fire.
We are called to love the people who work for us.
If you're in a job where you are anonymous, lead up. Get to know your manager.

2) Irrelevance

It's our job to help people understand the purpose and importance of their job.
The hardest people to do this for is administrative assistants because their job is to make your job easier. You must tell them that often.

3) Immeasurement

We all have a need to assess whether we're doing a good job.
Can be qualitative or quantitative.
Why don't we do this? It's hard, we're lazy, we lose power.  If there's an objective assessment, that takes away our ability to correct someone.

If you address these 3 things, its a game changer and a life changer.
It's the essence of servant leadership.
Management is a ministry.