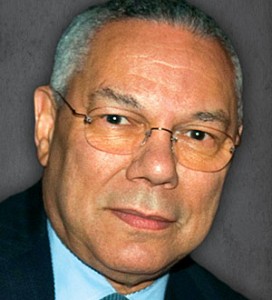 Former U.S. Secretary of State
Session 2: It Worked for Me
Senior level advisor to four U.S. presidents, in the roles of Chairman of the Joint Chiefs of Staff, National Security Advisor and unanimously confirmed by the U.S. Senate to become the 65th U.S. Secretary of State
Served in the U.S. Army for 35 years, rising to the rank of four-star general
Founder of the not-for-profit organization America's Promise Alliance, as well as the Colin L. Powell Center for Leadership and Service at his alma mater, the City College of New York
Author of the recently-released book It Worked For Me: In Life and Leadership
Session Notes
Leadership is getting more out of people than the science of management says you can.
Leaders inspire people to reach beyond themselves.
There's no such thing as an unimportant person in an organization.
You have to constantly show people of their importance and their purpose.
My approach to leadership is followership, investing in the people who are following and put them in the best environment to succeed.
Always empower. Empowerment means taking risks with people.
Hire people who can do the job and let them do it.
You have to empower subordinates and trust them. They have to trust you.
Trust is the glue that holds an organization together and the lubricant that keeps it moving forward.
If you want to be a great leader, take care of your troops.
Execution – not planning – is the most important part of leadership.
Conversation with Bill Hybels
Injured soldiers don't want sympathy. They want to talk about their service and have it validated.
Remember, you have an obligation to reach out and help others move up.
"It'll look different in the morning."
Force multipliers. Look for ways to make your force more powerful.
One way is to show perpetual optimism.
You have to persude people its in their interest to serve the corporate interest.
Get mad, then get over it.
A leader's job is to solve problems. If you stop solving problems, your people will stop bringing problems to you.
(Technical issues limiting my note taking)
Create a culture where people come to you in the early states of a problem rather than in the 11th hour.