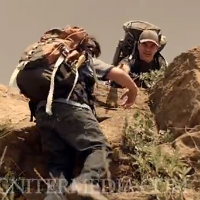 "Fatherhood is an adventure. The journey is long and winding. It's road marked with trials and triumph. It is not for the faint of heart…"
My children are now 11, 9 and 6. The older they get the more "adventurous" the journey of fatherhood. They are getting bigger and becoming more capable. The highs are higher as they are capable of more goodness, creativity, initiative and more. And the lows are lower as they are more capable of hurting themselves and others. And they're not even driving or dating yet. 🙂 I'm sure it will become even more adventurous.
So, dads, watch this video by Igniter Media and take heart. And Happy Father's Day!