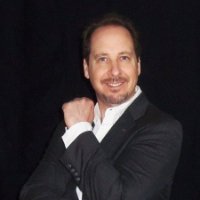 I've been leading OurChurch.Com for more than 16 years.  I love the opportunity it's given me to serve others and follow a God-given passion to help Christian organizations achieve their mission online through better communication, web design, web hosting and SEO.
But it has not been easy. The last few years have been particularly challenging.  My response to challenges has always been to work longer and harder and to challenge our team to do the same.  We managed to keep our heads above water, but not much more than that. Because we were struggling, we were never in a position to be really innovative and become the kind of company I always dreamed we could be.
This approach also exhausted and frustrated me personally.
Enter Kenneth Manesse…
I met Ken Manessee online at least a year or two ago.  Through our interactions in social media I came to know him as someone who both understands business and genuinely wants to help others succeed.
Earlier this year I asked Ken to coach me.  Through a 10 week course on "The 5 Mindsets" which included weekly one-on-one calls, he helped me to understand some essential business principles I was unaware of and apply them to my company.  I had been holding my company back all these years and I now have a clear understanding of what my role needs to be and where I need to take our company.
It's as if a whole new door to a better future has been opened to us and I couldn't be more excited!
Even though it's only been a short time since Ken started coaching me, I've already implemented significant changes which are having a positive impact.  I've begun teaching and coaching our team the principles Ken taught me, and our whole team is excited about the systemic changes we're making and the impact these changes are having on the working environment and on our capacity to provide exceptional services to help our clients achieve their mission online.
If you are an entrepreneur or leader in your organization and feel like you're stuck or not living up to your full potential, I highly recommend you talk with Ken and see if he is the person to help you.
Connect with Kenneth Manesse
In addition to coaching, Ken is also very active in social media.  I recommend you connect with him on LinkedIn, Twitter and Google+.  He also leads the Christian Micro-Entrepreneurs Facebook group and is active in the Christians in Business Google+ group.