Saw this graphic shared by Anthony Trimble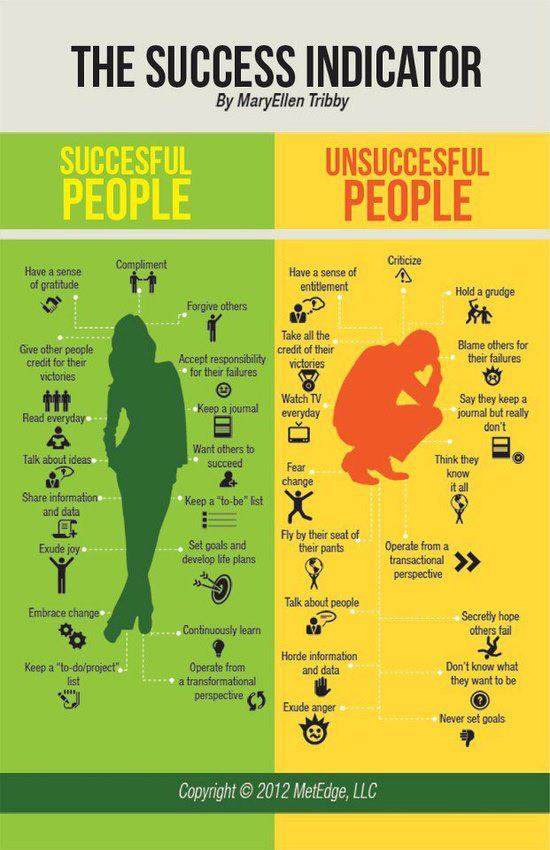 What do you think of the list of attributes of successful and unsuccessful people?  Accurate?  Inaccurate?  Anything missing from one side or the other?
As you look on the unsuccessful side, anything that makes you cringe and say, "Ugh, that's me. I need to stop that?" Anything on the successful side that jumps out at you as an area where you want to grow?