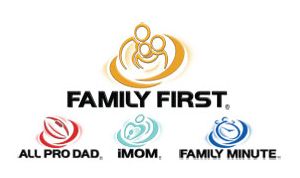 This post may seem a bit out of place here – I don't usually blog about job openings – but  I received this announcement via email and the position is not mentioned on Family First's job opportunities page.  I know a lot of folks who live in the Tampa area, believe in the mission of Family First, and are both organized and social media savvy. So if I can point one of you towards a great new job and help Family First find great person for their team, that'd be a win-win.
Family First is seeking a full time Special Assistant to the President to join its team.
This position requires a hard-working person with good relational skills. The role also requires an extremely organized, detailed person. Social media knowledge is necessary. The applicant must be able to travel with the President 30%+. Loyalty, perseverance and dedication for the long term are all qualities that are necessary.
This person will report directly to the President of Family First. This position will be located at Family First headquarters in Tampa, FL.
If you, or someone you know, have a strong desire to join the Family First team in this capacity, please send your resume via email to HumanResources@FamilyFirst.net