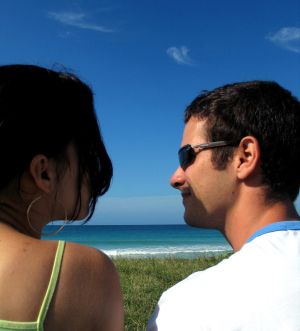 There are times when it seems like most of the conversations my wife, Jennifer, and I have are about logistics.  "Can you do carpool on Thursday?" "Can we eat dinner at 5:15 today so we can get to soccer practice on time?"  "Can we get someone to fix that flaky electrical outlet?"
All Pro Dad has a great blog post today:
10 Questions to Ask Your Wife Every Year  
It includes some really good ones like…
1) What do you think is going right in our relationship?
4) I'd love to hear about your dreams for the future.
5) Is there anywhere you'd like to visit this coming year?
Ladies it's OK for you to use these as conversation starters too.  For the full list check out 10 Questions to Ask Your Wife Every Year
Which of these questions do you want to bring up with your spouse?  Got any other good ones you'd add to the list?