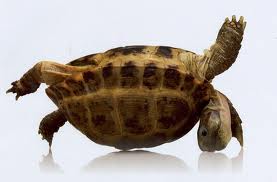 Douglas Poole shared an excellent start-your-year-off-right post in his weekly email (not up on his blog yet) . He writes…
So I talked with a guy who felt stuck for most of 2012 and he wants to know the best way to get unstuck so he can move forward in 2013.
My first question was: "Why are you stuck?". His answer: "I'm waiting on……".
And I think that is precisely why he is stuck…he is waiting. And that is most likely why some of us are feeling stuck…we are waiting. Waiting for assurances, waiting for motivation or waiting for the right "time". And if it is not waiting for…then we say we are waiting on someone or we are waiting on God (which in reality is often nothing more than our attempt to spiritualize our being stuck as a God-thing).
That's not to say that there aren't occasions when we do have to "wait on God," but let's be honest, the vast majority of the time when people say that, they… er, we… know what we need to do. We are just waiting on God to "part the waters" for us instead of wading in.
Are you stuck?  Do you want to get unstuck and move forward in 2013?
Don't wait for everything to be perfect.  Don't wait until everyone else is on board.
Just start moving!
What one thing are you going to start taking steps on in 2013?