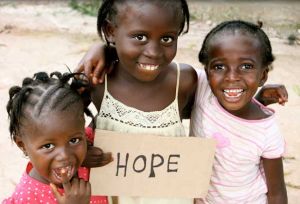 Today's guest post is by Sarah Hodges, co-founder of The Aegis Element, a nonprofit organization intentionally focused on the global crime of human trafficking.
The atrocities surrounding modern-day slavery–human trafficking–is being thrust in the forefront of society today more than it has since the abolitionist movements of the 19th century. At this very moment, over 27 million people are affected by the modern slave trade. It has grown exponentially into an independent industry with profits exceeding $32 billion.
Individuals are stripped of their dignity and dehumanized through extreme physical torture, significant emotional and verbal abuse, as well as psychological sadism .
As you read this, several well-known, respected organizations are tirelessly working to bring awareness to the topic, as well as practical aid and healing to the survivors of this world's most heinous cruelties.
 So, why establish another nonprofit?
God has been intentionally moving in Cindy Reynolds' & I's lives beginning at very young ages. Our paths led us in different directions…from Cindy's success in the business realm, to my own treks around the world–both of us desperately seeking to understand God's heart towards us as well as His design for us in His Kingdom (we encourage you to read our full story…it's quite remarkable).
As our eyes were opened to the realities of human trafficking and the immense suffering left in its wake, we were moved to compassion.  We intentionally researched, studied, and pursued intelligent and reputable sources to gain a more intelligent understanding of the issue, as well as to understand our potential role within it.
Thus, The Aegis Element was born. Our vision is to establish multi-generational, international villages which serve as community for female human trafficking survivors.  Due to the circumstances of their enslavement, many survivors are unable to return home to their families and villages after they have exited the slave trade. We are seeking to provide a safe environment that will be an extension of the restorative process they are already engaged in–encouraging personal and spiritual growth, leadership development, and entrepreneurial skills.
Although there are similar components to the process, each individual is unique and we endeavor to empower them to discover the personal goodness that their lives were intended for, and the gifts they have to give to God's Kingdom.
Our dream is BIG!!
Would it actually be possible for someone to say… "If I had not been sold into slavery, then I would not be where I am today." We believe that it can.  That the God we serve is capable of exchanging the evil they've endured with His eternal goodness.
** To read more about us and connect with what we're doing, visit us at: http://aegiselement.org/ **